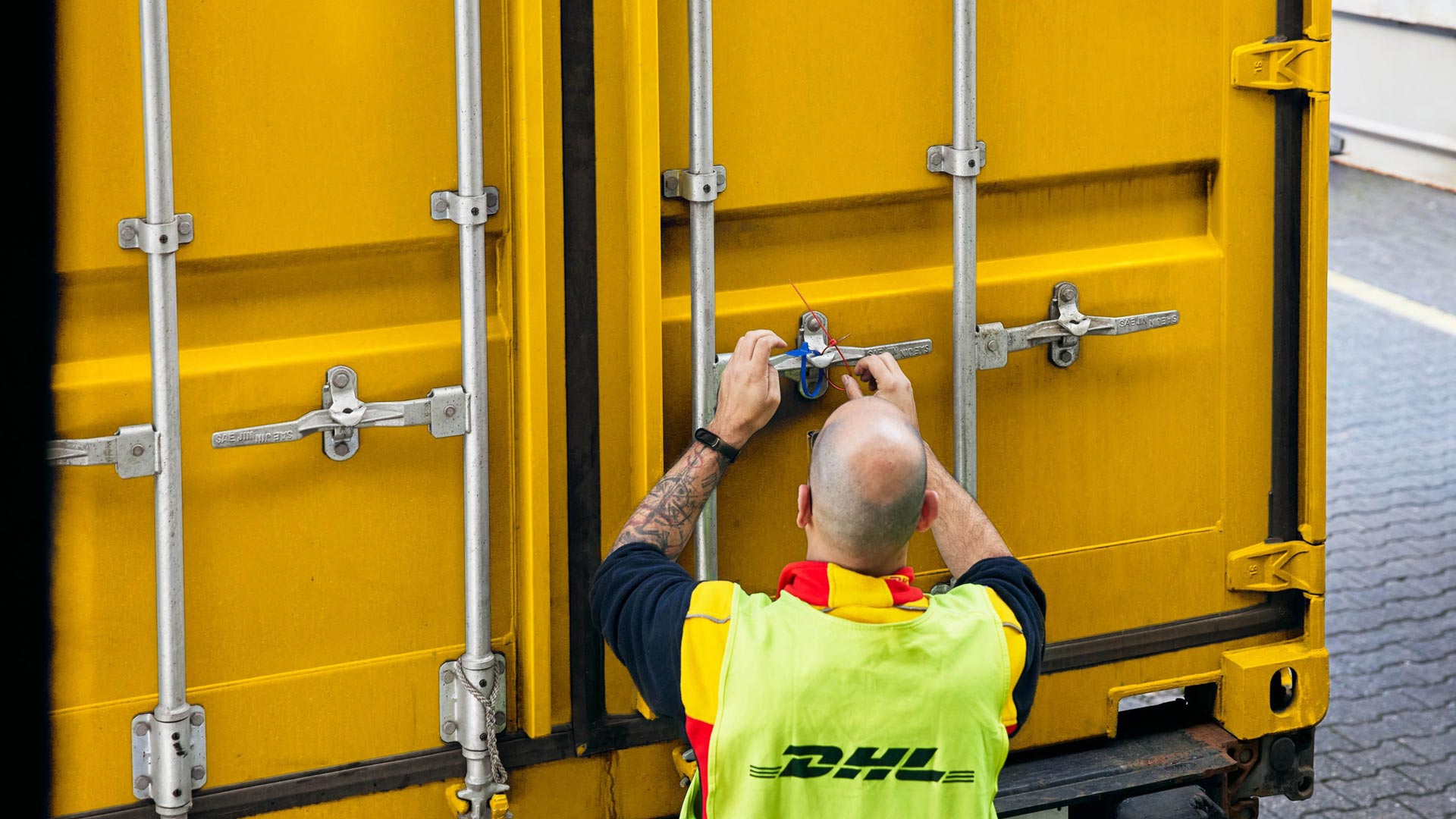 Sustainability. Innovation. Efficiency. When it comes to such goals, the basis must always be: security. This is the foundation on which our work depends, and the prerequisite for everything else. The security of our customer assets during transport, but above all the security of our drivers and employees. To ensure this, DHL Freight establishes a close cooperation with the Danish company Risk Intelligence A/S.
Foresee and Avoid Dangers
Not only since the Ukraine war or the COVID 19 pandemic, supply chains in logistics have been prone to numerous circumstances and impacts that often cannot be influenced. The events that can ruin well-prepared plans range from natural disasters to political decisions to bottlenecks in the necessary resources.
However, the risks, e.g. for our truck drivers, go well beyond such events. Depending on the region and even in supposedly safe countries, our vehicles can be subject to attack. For this reason, we protect our trucks, their cargo, and our drivers with various mechanisms, for example a geofencing solution that detects deviations from the specified route. Security locks prevent access to the loading area, and permanent GPS monitoring enables us to intervene quickly and locate the truck in an emergency.
Data and software provide support in detecting and avoiding such incidents and risks in advance. Potential hazards can be identified using such data, and route planning can be optimized.
Risk Assessment through Data
The digital solutions from Risk Intelligence A/S keep the user informed 24/7 about possible threats, short-, medium- and long-term risks, as well as about organized crime, terrorists, activists or military conflicts. Through constant risk assessment, routes can be rescheduled depending on the threat situation to ensure the security of the transport.
"The way in which DHL is driving a seamless link between Operational and Security staff is really exciting. We are excited and grateful to be assisting in this initiative which is at the cutting edge of best practice in logistics. As an intelligence company we understand the value of data, but we also drive significant extra value to the raw data through the knowledge and expertise of our analysts. Context is king, it is only by closely analysing the incidents and trends that we can fuse an intelligence product that allows the DHL dispatchers to make better decisions."

Jim Pascoe Chief Commercial Officer at Risk Intelligence A/S
With LandRisk Logistics, we will in future be relying on a solution tailored to the needs of the road freight market. It can be used to track various routes for road freight transport, find verified, secure truck parking spaces, and to identify – and avoid – hotspots for theft. All relevant data for route planning is compiled concisely in the corresponding dashboards.
For the Health of Our Employees
DHL Freight is thereby implementing another solution that increases the safety of drivers and customer assets. As a pilot DHL Freight staff in Germany and the Netherlands will use the solution for route planning, the usage of secured parking locations and risk assessments. However, we do not only increase safety at the technical level. The mental health of our truck drivers, driver safety training to prevent accidents, and mental processing of actual accidents are equally crucial factors for us in promoting the well-being of our employees.
During the peak of the COVID-19 pandemic, other precautions were taken: masks and hand disinfectants for all drivers, cleaning and disinfecting the driver's cab each time there was a change of drivers, or non-contact delivery methods.
As a pioneer in logistics, we are always looking for new, innovative means of protecting the health of our drivers and safeguarding our goods from damage or theft. By working with Risk Intelligence, we can now add another component to our safety portfolio. For the protection of our employees and our customer assets.