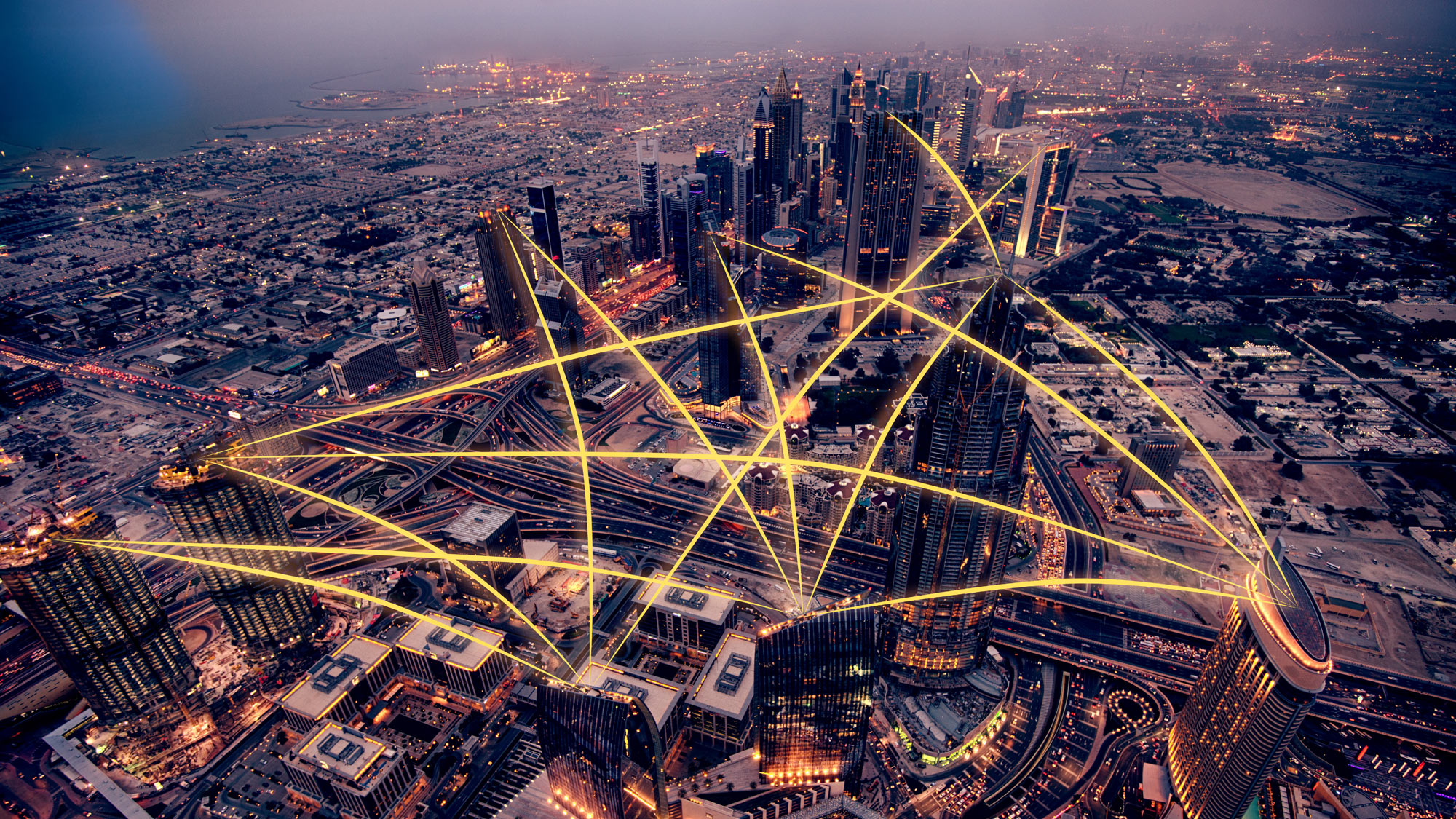 Technological progress plays a decisive role in shaping the future of our world. Hence, it comes as no surprise that the world's most valuable brands are technology companies. Their products and innovations are usually of very high quality, full of new features, and highly sensitive. Find out what all this means for logistics requirements in this article.
Technology Companies Provide Innovations in Traffic
You do not have to go very far back in time when "navigation devices" were large foldable maps. Drivers would search for their current position on the map with their finger, as well as where they wanted to go, and which connection would be the most direct and fastest. All this information then had to be kept in mind. There was no app to notify drivers of an approaching traffic jam or show them the nearest filling station. Radio, map, sense of direction, and intuition: that is what drivers had to rely on. At least the truck drivers could also make use of CB (citizens band) radio.
For anyone growing up today, all of this is hardly conceivable. The destination of the journey is set by voice command, the navigation system indicates traffic obstructions, and more and more streaming stations are replacing the classic radio. Technology companies are responsible for this transition, changing our way of living with their ideas and innovations – and revolutionizing our daily routine.
This is all made possible by highly complex instruments: A single smartphone contains more than 30 different raw materials and usually more than 40 components, each of which, such as a microprocessor chip, is made up of more than 100 individual parts. All these features are built into a device that we can easily slip into our pockets. And that makes technical gadgets extremely sensitive and valuable at the same time.
On our landing page, we provide more information on the specific challenges and opportunities of the technology sector, as well as case studies of companies shaping the future with innovations in robotics, artificial intelligence or Big Data.
Security in Logistics is Crucial: Protection of Products
How do you best protect sensitive technology for transport? What safety precautions must be taken when transporting technical equipment? And do high-tech products have to be handled differently than other goods? Technical goods present special challenges for logistics, and the carrier must meet high requirements. Transport security is of particular importance as products from technology companies are usually of very high value and thus demand special protection against access by third parties. There is a number of ways to ensure this.
GPS Tracking and Geofencing
By means of GPS tracking, DHL Freight can, for example, monitor the position of its trucks and share this information with its customers if requested. Whenever a truck deviates from the predefined route, this deviation is immediately detected, and a notification is sent – thanks to geofencing. The driver can be contacted instantly to ensure that everything is in order.
In the event of delays or other incidents, early response and intervention are possible to save the situation and prevent a disruption of the supply chain. A second driver and constant contact with the two truck occupants ensure high reliability and create continuous transparency in the entire transport.
Secure Route Planning
Depending on the customer's needs, the security of the road freight should already be considered when planning the route. For one of our biggest customers from the tech industry, for example, our drivers only head for specially secured rest areas instead of normal parking places to take a break. We also do not make stops in the immediate vicinity of loading operations. Furthermore, DHL Freight Terminals are TAPA certified (Transported Asset Protection Association).
Protecting Goods from Unauthorized Access
To further protect the road freight from unauthorized access, we secure it with padlocks. The loading compartments themselves are equipped with resistant side walls and ceilings, which ensure stability in wind and weather.
A New Logistics Concept for Our Customer
We recently reorganized logistics for one of our largest customers in the technology sector. We report on this in our latest Case Study. As a result of the new logistics concept, safety key figures have improved, and the number of incidents has dropped below the sector average. With the certainty of a secure and reliable supply chain that gets goods to their destination on time and securely – while also compensating for seasonal fluctuations – the customer has successfully expanded the business.
High-tech Logistics for the Highest Demands
When it comes to logistics, it is not just the security of goods and the stability of the supply chain that are relevant requirements for technology companies. Logistics in the technology sector is more exposed to seasonal fluctuations than in other industries. Efficient and equally reliable logistics must respond to such fluctuations in demand and be able to increase and decrease capacity at short notice.
Today's consumers, more than ever, are accustomed to short delivery times and expect their purchases to be delivered the next day if possible. Logistics must adapt to this expectation to achieve a high level of customer satisfaction – which translates into many regular customers and a high rate of recommendations, also from reviews on online portals.
Technology companies are drivers of innovation. To stay one step ahead of the competition, they expect the same standard of innovative solutions from their logistics partner. At DHL Freight, we are always at the cutting edge of technology. With the help of the DPDHL Innovation Centers, we put high-tech logistics into practice and ensure long-term technological progress. We set new standards and consider ourselves true pioneers. We are constantly evaluating new technologies and identifying solutions in selected countries to confirm that these technologies increase the stability of the supply chain – and have other positive impacts as well.
Logistics Concepts and Services for Technology Companies
Technology companies are highly individual. And that is exactly how the logistics concept that is developed for them is supposed to be. Depending on their specific requirements, our high-tech customers can draw on a wide range of customized offers from our portfolio of services: full truckload solutions, less-than-truckload solutions, climate-neutral offerings, and state-of-the-art equipment. Our vast experience in the road freight business allows technology companies to rely on secure logistics and a stable supply chain.
This takes the logistical effort out of our customers' hands as much as possible. At DHL Freight, we can also provide a wide range of additional services to fully satisfy the customer's needs: development of green logistics concepts, individual control tower solutions, support in customs issues, or insurance for the freight to be transported. Technology companies benefit from support throughout the entire logistics process.
People change the way we live by the technologies they develop. As a pioneer in logistics, DHL Freight has a major impact on the way goods are moved around the world – how fast, how securely, and especially how sustainably. In unison with technology companies, our endeavors are creating bonds that make a difference.