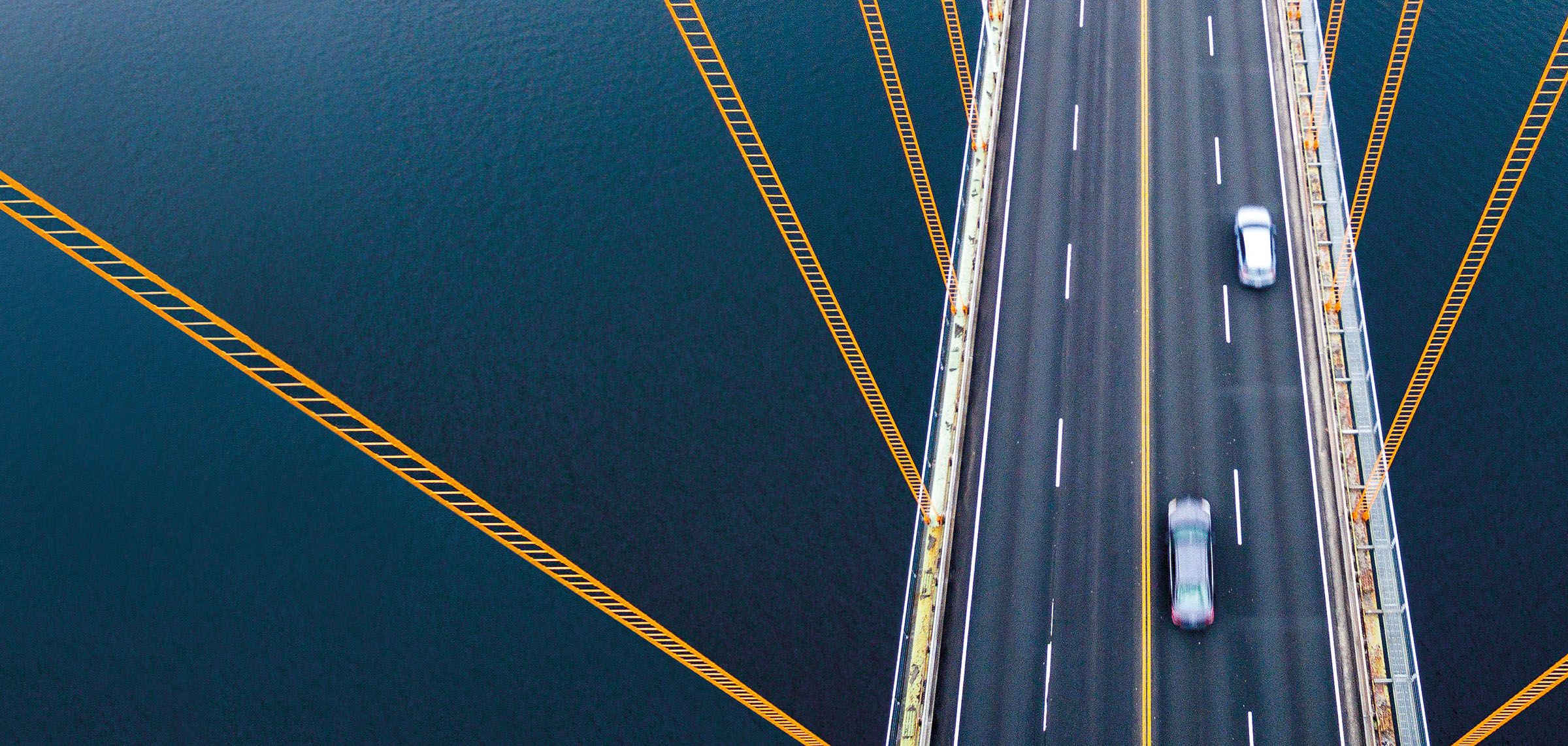 The digitalization of supply chains, a variety of engine options and the quest for greater climate compatibility are transforming the automotive industry. Stefan Brunner explains why DHL Freight is proving to be Provider of Choice right now.
How important is the automotive industry for DHL Freight?
The auto-mobility sector is the largest single sector within the DHL Freight sector family and continues to grow. The slip is
more than 200 terminals in 50 countries,
the transport of more than 20 million kilograms of cargo a day with a volume of more than 125,000 cubic meters,
more than 50 automotive OEM and suppliers as customers, ascending trend.
Where does growth become visible?
We have divided the auto-mobility sector into the market segments Passenger Vehicles, Commercial Vehicles, Component Manufactures and Tires. In all these areas, we have been very successful in recent years in terms of gaining new business and expanding existing customer relationships.
Such as?
One outstanding example is our partnership with BMW. DHL Freight offers the company a customized connected supply chain solution with end-to-end transparency and control over all logistics processes in 17 European countries. In addition, we have further expanded our relationships with other well-known OEM and parts suppliers. For this development, the Group honored us in the DHL Freight Auto-Mobility team with the CEO Award in Bronze as Provider of Choice.
Our customers expect us to visualize the supply chain, flexible transportation chains, CO2 reduction and GoGreen in the next few years.

Stefan Brunner, Vice President, Global Sector Head Auto-Mobility, DHL Freight
What is important in achieving and maintaining success?
The most important reason for our success in the auto-mobility sector is that we function as a team across the various company functions – Sales, Operations, IT, Solution Design, Pricing, Implementation and Finance – and we know what auto-mobility means for our customers: having the right part in the right place at the right time.


How does the division intend to remain a growth branch for DHL?
As part of our strategy development, a two-day Auto-Mobility Workshop was held in May this year. It showed what our customers expect from us as a service provider in the coming years and how we have to position ourselves internally to meet customer requirements: supply chain visualization, flexible transport chains, CO2 reduction and Go-Green.
Which trends in automotive logistics do you foresee over the next ten years?
The major challenges are:
the further flexibilization of production through the variety of drive train types from combustion engines to hydrogen and electric motors to liquid and compressed natural gas, as well as everything to do with CO2 reduction,
the change in customer behavior: In the past, owning a car was important, but today New Mobility with sharing models is a trend, especially in urban environments,
digitalization, Industry 4.0, trade disputes and, of course, the unresolved Brexit issue.
I consider climate protection to be the greatest task for the future. Yes, there is more to be done here than just have a discussion.

Climate protection is a daily topic on Stefan Brunner´s agenda.
What influence does DHL have on trends in automotive logistics?
DHL Freight sees itself as an innovator in the digitalization of supply chains and other logistics processes.
We are currently implementing the new Transport Management System EVO.
Intermodal transport will play an increasingly important role for us in the future.
As far as emission reductions are concerned, I think that DHL Freight is on the right track with "GoGreen" and corresponding projects such as electric trucks and liquefied gas fuels.
I consider climate protection to be the greatest task for the future. Since Greta Thunberg's school strikes for the climate, my children have put this on our agenda every day at home. Yes, there is more to be done here than just have a discussion.
---
MEET THE PERSON
Stefan Brunner, educated as a forwarding agent and industrial engineer for transportation and logistics, is the Global Sector Head responsible for Auto-Mobility within DHL Freight. For more than 20 years, he has worked in the field of global logistics for the automotive industry.  In his private life, he and his family focus on sports. His great passion is football, with which he is involved as a player, a fan, a father and a football club representative.
---
Further Information