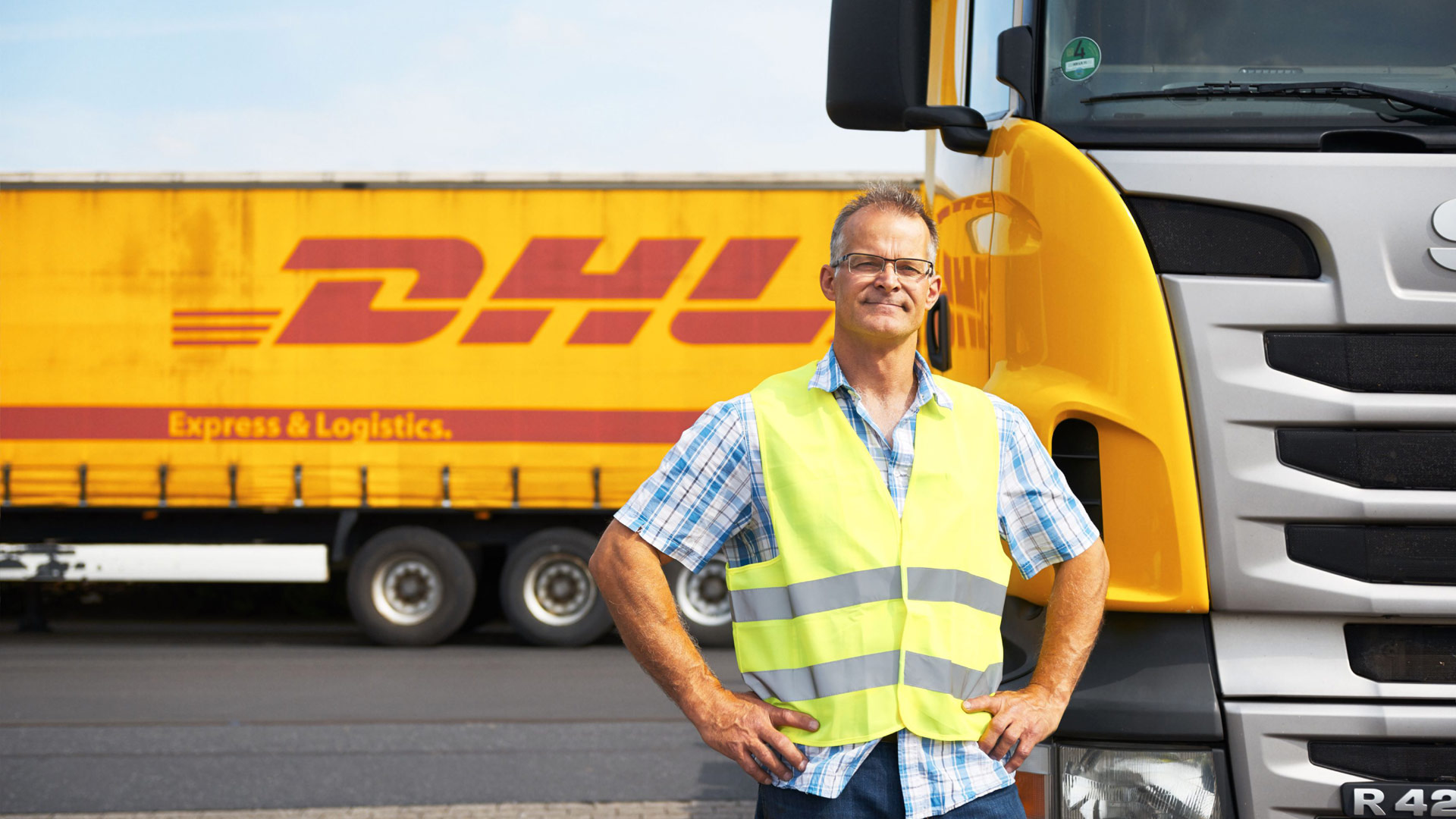 It happens so quickly – from one moment to the next, you find yourself in a situation you did not foresee. Especially in traffic, this often goes so fast that accidents cannot be avoided. Being a road freight specialist, accident prevention for our drivers is an essential pillar for strengthening the mental health of our employees. Hence, driver safety training is an important tool for teaching employees how to protect themselves and cope with extreme situations in their everyday work on the road.
Accident Trauma: Suddenly You Feel Like Trapped
There is no trifling with accident trauma! A traumatic event is when a situation which occurred has such a negative impact on a person that it is extremely difficult to deal with it. Often, people do not even realize until years later that what happened to them caused trauma. When addressing trauma, we are also speaking about something very individual, because every person feels situations differently. Developing an understanding for such different feelings of employees is one of the core competencies in which executives at DHL Freight are being trained.
Daily participation in traffic, above all, exposes our professional drivers to a high risk of suffering a trauma at least once in their lives, caused for example by a (serious) traffic accident. This makes it all the more important for professional drivers to be well prepared, as they travel at around 80 kilometers per hour on highways every day. Obviously, there are many kinds of trauma, but this article focuses on those that may result from traffic accidents and explains why it is so crucial to take precautions for mental health.
Accidents as Triggers: When the Soul Suffers
In the European Union, around 18,800 people were killed in traffic accidents in 2020 alone. EU road fatality statistics reveal that around 95% of these accidents are due to human error. While the figures are declining, there is still a tale of suffering behind every accident – a story of people who have to live with what they have experienced or who have died because of the accident. For those who survive an accident, it means dealing with the trauma they experienced over and over again, because outside their own four walls, it is still the same thing: road traffic, which for truck drivers is their job.
When you make your living on the road, you encounter a vast array of critical situations in your daily work, most of which end well. Whether it is an overlooked cyclist, a child suddenly running into the road, or a tricky overtaking maneuver by a fast car on the highway – most situations end without harm. However, there is always an adrenaline rush and the certainty that you always must reckon with mistakes by other road users.
After all, many situations that truck drivers experience may be caused by the misconduct of other road users. But once something does happen, you are always in an extremely tense situation, and if all goes wrong and an accident occurs, it is definitely helpful to have been trained beforehand – and things going wrong on the road is pretty common. An example from Germany: According to the Federal Statistical Office, about every 13 seconds there is a crash on German roads.
To stay with the German example: In 2015, 32,500 accidents involving trucks were reported. This means that in 2015, an average of 89 accidents per day must have occurred in which a truck driver on the job was in danger. In general, the 2015 survey revealed that most (73.7%) of the accidents reported to the police occurred in urban areas, but more serious accidents on roads where higher speeds are permitted. For example, most fatal accidents happened on country roads.
The consequences of a traffic accident involving a truck are often much more serious for the other drivers affected than for the truck driver himself. The risk of death in a truck accident is four times higher for others than for the truck driver due to the high weight of the vehicle. In addition, truck drivers were responsible for 59 percent of the accidents in which they were involved, according to 2014 accident statistics.
So, when accidents with personal injury occur, truck drivers often have to bear a psychological burden that dwarfs the – mostly positive – situations of the past. Despite routine and good training, extraordinary events such as accidents are an extreme physical and psychological risk lurking on the road – but one that can be prevented.
Assistance systems in the cockpit (e.g. avoidance maneuver assistant & blind spot assist) or even fully autonomous driving are helping our drivers significantly in preventing and avoiding accidents already today. "At the annual drivers' meeting, the topic of driving safety and safety in general is a fixed item on the agenda," states Johannes Rak, Branch Manager of DHL Freight, Koblenz.
Mental Health: That is Why Accident Prevention is Crucial
In addition to regular first aid courses, accident prevention is particularly important for professional drivers. To ensure that the job can be done safely on Europe's roads, DHL Freight in Koblenz provides drivers with training to help them avoid accidents. For this purpose, a driving safety training course is held every year at the driving safety center of the German motoring association ADAC. "The ADAC is known for conducting the measures in a standardized, practice-oriented, and very professional manner. We got the course recommended by a partner company that has also been conducting recurring training for years," says Johannes Rak, explaining the background to why the training is carried out with ADAC. Beyond that, however, there is also a special motivation for the safety training.
Every driver working for DHL Freight GmbH makes a significant contribution to the fulfillment of our service. That said, his or her job is also a particular challenge in the increasingly demanding traffic on Germany's roads. As an employer, it is thus our desire to support all employees in accomplishing their tasks.

Mental health is an important consideration for all employees. However, for the group of personnel who have to drive a vehicle safely in road traffic, this aspect has a very decisive significance. While a long-standing routine is helpful, it only increases driving safety if it is accompanied by a routine of following safety rules and precautions. To ensure this, we at DHL Freight believe that our drivers deserve regular and comprehensive training to promote their mental health.

Johannes Rak Branch Manager DHL Freight Koblenz
What is Practiced during Driver Safety Training?
The driver safety training courses at the Koblenz branch have a variety of components. This is an overview:
The basics practiced in driver safety training are technical requirements and getting to know one's own vehicle better and better. However, DHL Freight in Koblenz also pays particular attention to the mental strain of road traffic
During the regular mandatory instruction of our drivers about rest and driving times, particular attention is paid to mental health. We thus evaluate our digital tachographs and discuss even the smallest deviation with each driver. In doing so, we create a comprehensive understanding of the importance of the matter and rarely have violations. If there are any, they are limited to deviations that are considered minor.

Johannes Rak Branch Manager DHL Freight Koblenz
What may sound like monitoring is actually a key measure in the interest of the safety of our professional drivers. When tachographs reveal irregularities, DHL Freight in Koblenz can ensure that all occupational health and safety regulations are complied with.
DHL Freight Koblenz Branch
Branch manager: Johannes Rak
Square meters: 35,500 m² operating area, 10,300 m² handling area, 12,000 m² Freight+ area
Shippings per Day: 3,200 delivery + collection
Specialized terms: Freight+, Own fleet, Procurement logistics
Employees: 180 employees
Conclusion
At DHL Freight, promoting the mental health of employees is an important component of the corporate principles. Particularly in those divisions where employees are exposed to a high risk of traumatic experiences, such as working in traffic, the resilience of colleagues is given special training. Driver safety training and tachograph monitoring are thus of particular importance for this professional category to ensure proper occupational safety and to support the employees.