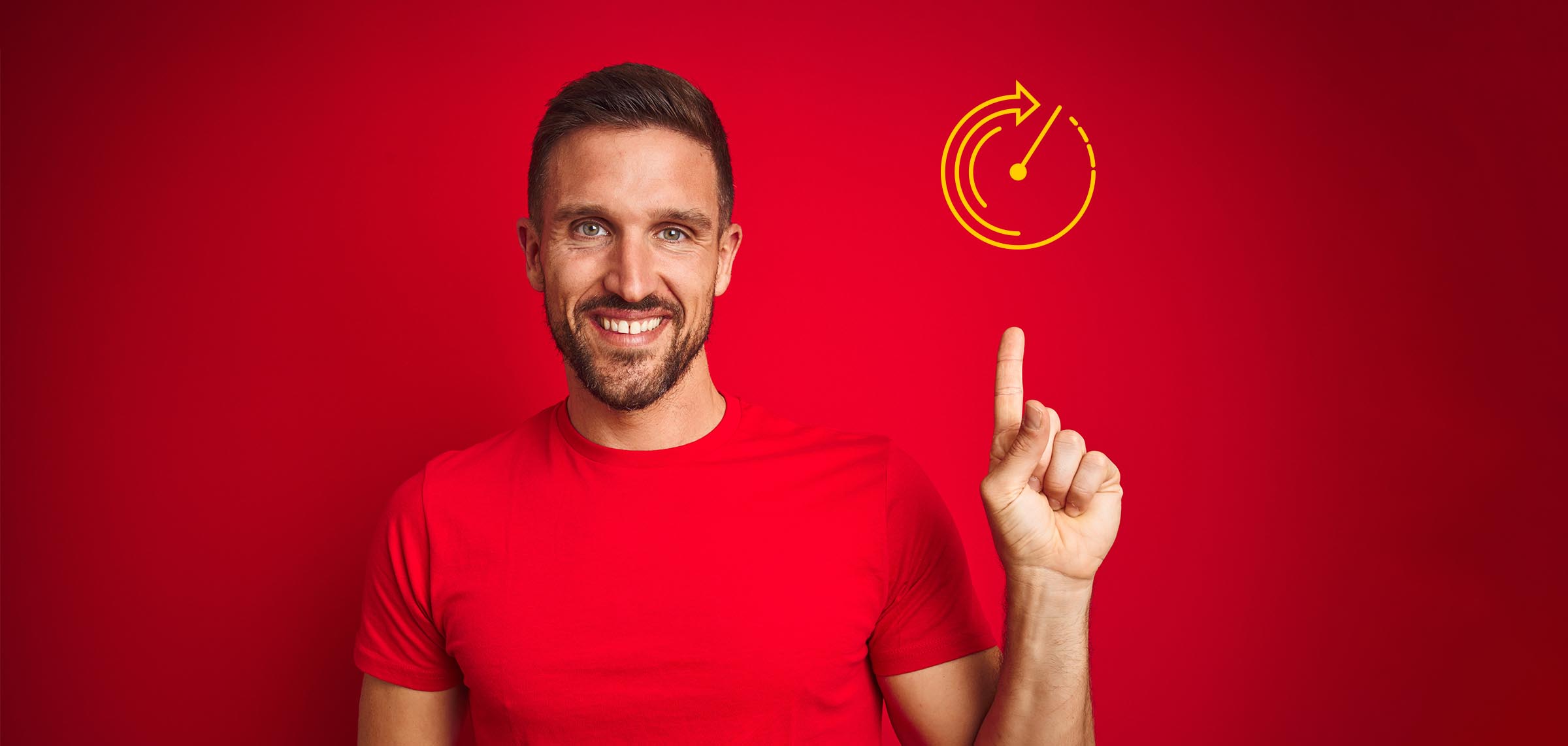 The customer satisfaction survey 2019 confirms DHL Freight's performance. Important criteria are personal service, individual solutions and innovation.
Almost 42,000 customers in 31 countries were asked to participate in DHL Freight's customer satisfaction survey in the Spring of 2019. Nearly 5,000 customers accepted the invitation. The result: The average overall satisfaction was 75 points, maintaining last year's level. 75 points and more were achieved in 17 countries. From a global perspective, these are the Top 5 criteria particularly influencing customer satisfaction:
collection and delivery of the shipment
booking and booking administration
transport time
consultation with sales agents
individualized transport solutions
Advantage: close customer contact
As in 2018, it is clear that customers with a personal DHL contact person are far more satisfied than customers without an individual business contact. And DHL Freight is often ahead of the competition.
30% of the survey participants said the DHL sales representatives do their jobs better than their competitors.
For 14% of the customers, DHL Freight is their only logistics partner, while for 50% of respondents who use several logistics partners, DHL is the most important.
30% are convinced that DHL Freight is leading the way with IT solutions such as Tracking & Tracing.
After evaluating the survey, we have already launched 179 measures to make DHL Freight even better and the customers even more satisfied.

Uwe Brinks, CEO DHL Freight, ensures that the survey results lead to improved services.
"This demonstrates the success of our FREIGHT 2020 strategy," says Uwe Brinks, CEO DHL Freight. "The sales department has more time with the customer, and our IT landscape is future-proof." This is also clearly reflected in the use of online services. Customers rate the simple, transparent and 24/7 availability of platforms such as the Freight Quotation Tool as one of the strongest points.
For more customer enthusiasm
"The feedback from our customers shows us where we need to make adjustments," adds Brinks. Since the survey was evaluated in May, 179 follow-up measures have been launched. Their goal is to make DHL Freight even better and its customers even more satisfied. The company has initiated targeted follow-up studies to gain a better understanding of customer needs through direct exchange. In addition, DHL Freight is continuously investing in its network: New terminals in Vienna and Hanover represent important milestones. DHL's "terminal certification" tool, an internal competition for top standards in every area of work, ensures a reliable level of performance.
Planting trees in exchange for answers
Those who answered the questionnaire did something positive for the environment: As part of DPDHL Group's GoGreen sustainability strategy, DHL Freight will once again plant trees.
---
Further information