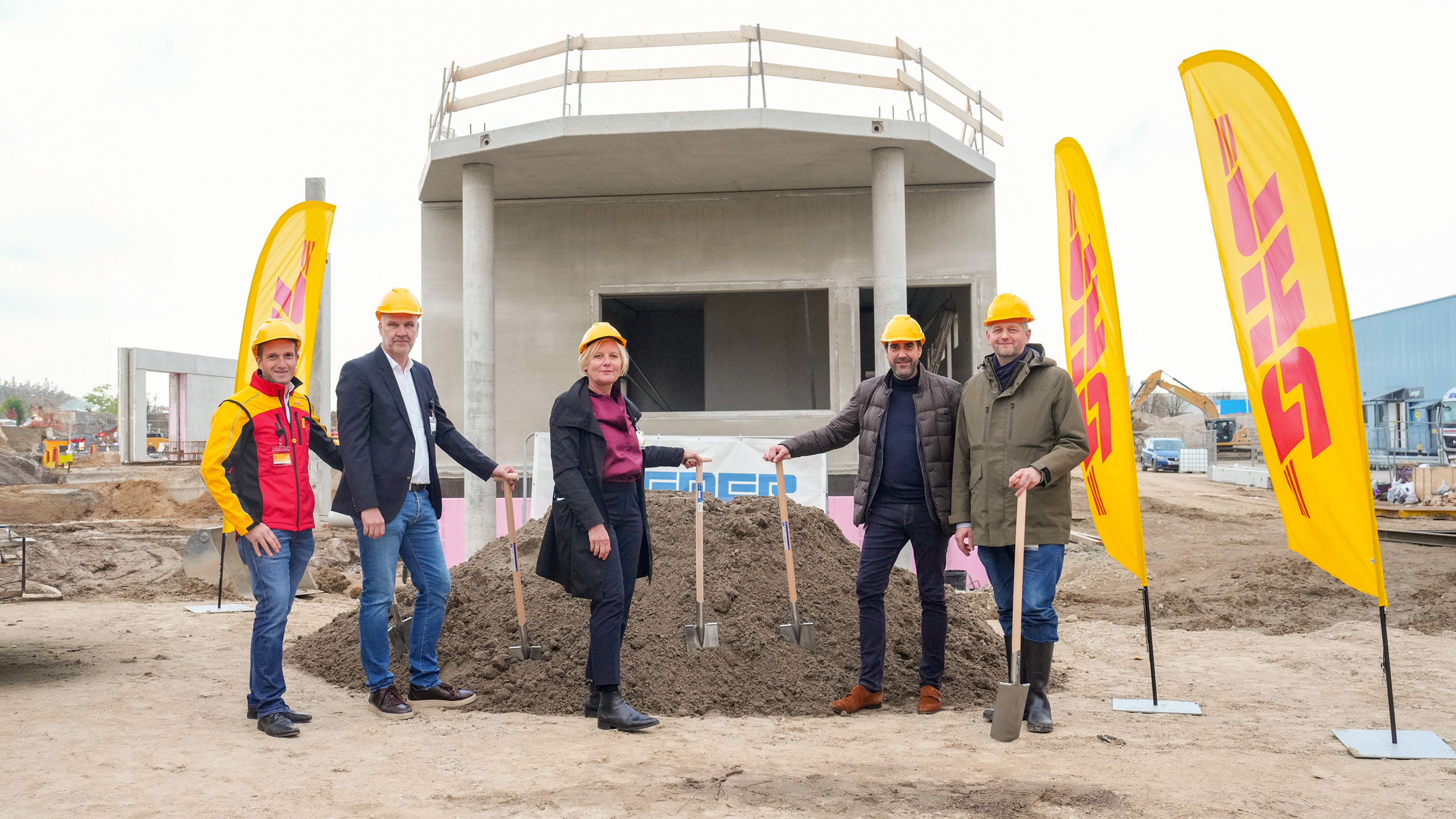 Ground-breaking ceremony in the south of Berlin: The new DHL Freight Terminal expands and strengthens DHL Freight's German and European network with faster and more efficient customer service in the Berlin metropolitan area. The new freight terminal meets the high ecological standards of DHL Freight with sustainable construction and operation as well as innovative drive technologies.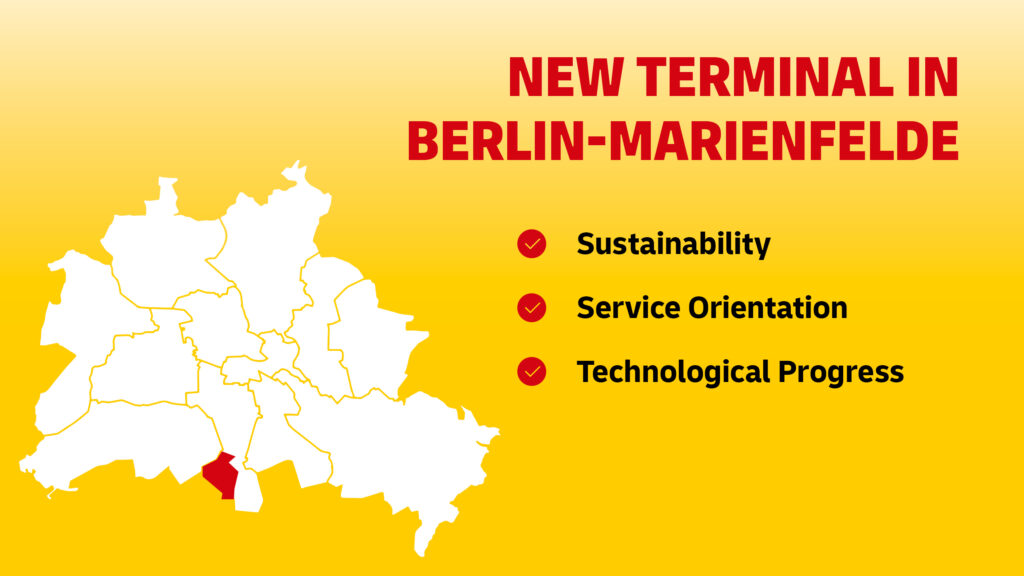 Replacement Construction to Ensure the Best Delivery Quality in Berlin
The eco-friendly new facility is scheduled to replace the existing Berlin terminal in summer 2024. This no longer has sufficient capacity for the growing business of transport logistics. Hence the ambitious nature of the new terminal project which is being built on a former distillery site on Buckower Chaussee: a state-of-the-art complex with a total area of 5,200 square meters for halls and offices. 49 loading gates provide for fast loading processes.
The facility in Berlin-Marienfelde complements the DHL freight terminal in Wustermark in the west of Berlin. The service on Berlin's last mile in particular is optimized by the local processing of freight and consignments for final delivery.
"I am proud that this new location not only expands our network, but also emphasizes our commitment to more sustainable logistics. In line with our sustainability strategy, we at DHL Freight want to set a good example not only in transportation by using alternative drive technologies, but also when it comes to constructing and operating our facilities."

Dr. Thomas Vogel, CEO DHL Freight DACH, UK & IE
Paving the Way for Green Logistics in Building and Drive Technology
Service orientation, technical progress, and sustainability intertwine in Marienfelde. There is a heat-pump system, a cistern for rainwater, a photovoltaic system, and an e-charging infrastructure with green electricity for cars and trucks on the site. In terms of drive technology, electric forklifts, delivery vehicles with natural gas (CNG) drives and, in the future, exclusively all-electric vehicles will help to minimize the carbon footprint.
The new terminal fits in with DHL Group and DHL Freight's mission to reduce emissions from logistics operations to net zero by 2050. DHL Freight customers have the opportunity to actively contribute to achieving this ecological goal. By choosing GoGreen Plus, DHL Freight's sustainable transportation and shipping alternatives, you can be sure that we reduce emissions directly within our own network through carbon insetting.
Take a look for yourself at the progress of the construction work on our new terminal: https://portal2487.webcam-profi.de/