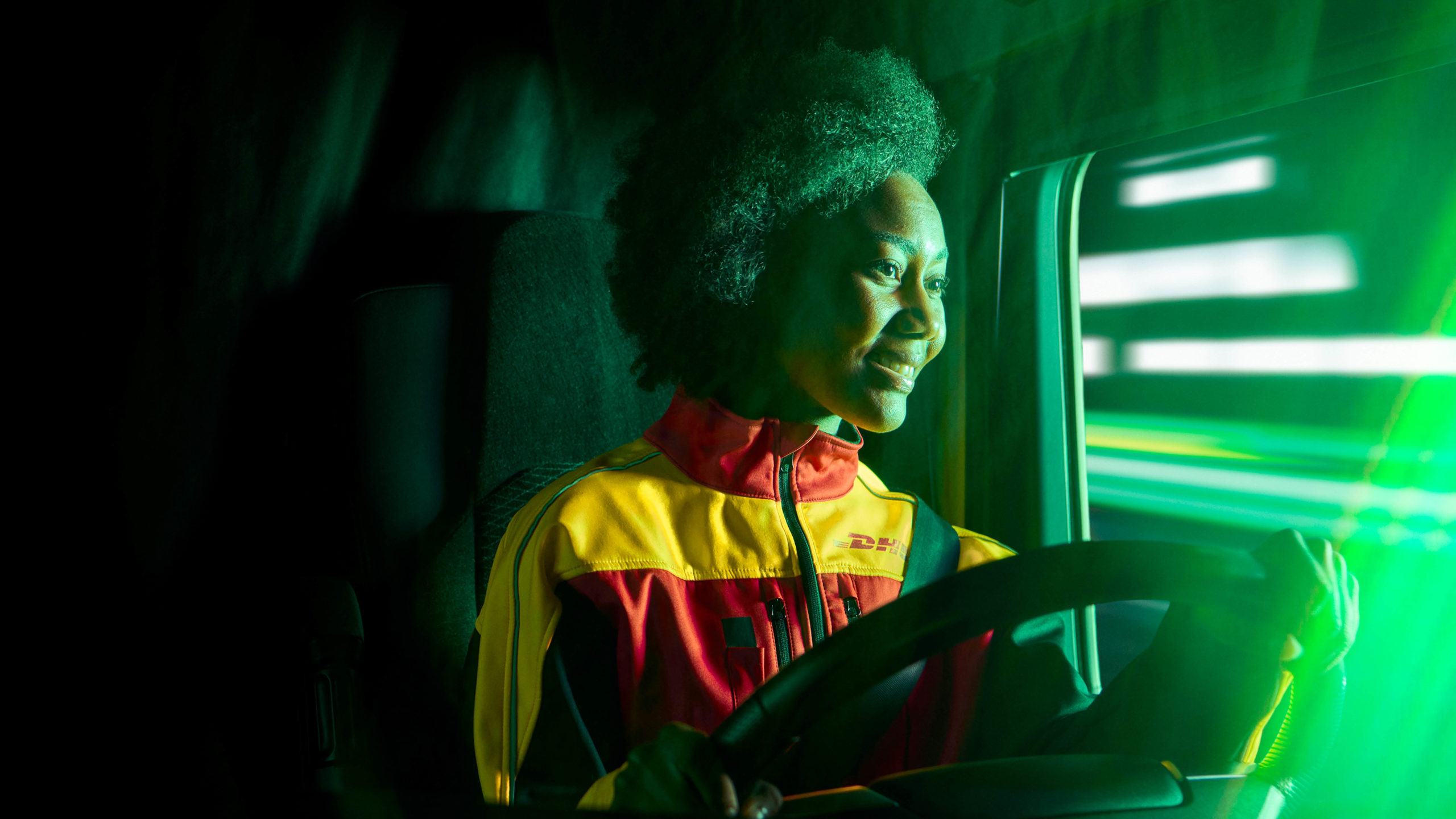 Climate change is the greatest challenge of our time – and it affects us all. As Deutsche Post DHL Group, our goal is to reduce our emissions to zero by 2050. With GoGreen Plus, we have successfully launched a service that leverages carbon insetting to reduce emissions in sea and air freight – and we are now expanding this service to road freight.
What is GoGreen Plus?
GoGreen Plus takes the approach of compensating for CO2 and greenhouse gas emissions through carbon insetting. To this end, the costs incurred by our customers from GoGreen Plus are invested directly and 100% in green technologies and fuels in our network. This means that road transport is decarbonized directly through low-emission or zero-emission technologies and fuels.
In contrast, conventional and widespread offsetting compensates for CO2 emissions by investing in global climate projects, but has no impact on sustainability here locally.
This is a major milestone for our company's sustainability goals. With the introduction of GoGreen Plus at DHL Freight, we at Deutsche Post DHL Group can now offer our customers carbon-neutral transport services across all modes of transport.

Uwe Brinks CEO DHL Freight
Your Benefits with GoGreen Plus
Depending on the specific industry and company, it can be quite a challenge to reduce your own ecological footprint. With GoGreen Plus, offsetting emissions in logistics becomes as easy as buying green electricity. GoGreen Plus can simply be added to existing core products such as Eurapid, Euroconnect, or Euroline – and the additional charge is fully invested in green technologies and fuels.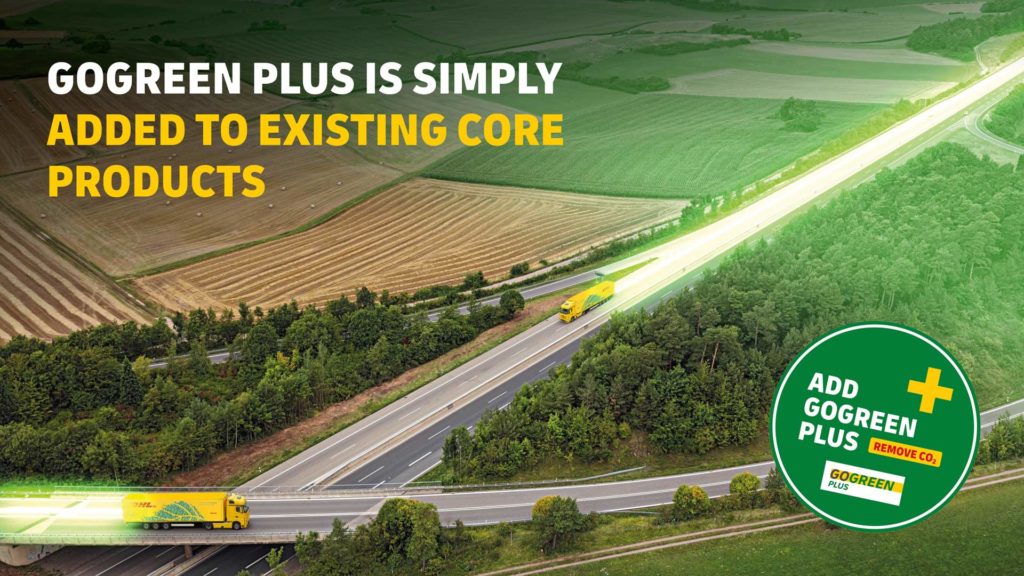 Customers who opt for GoGreen Plus receive a special certificate confirming the compensation of emissions through insetting, as well as regular reporting on the contribution they have made. This allows you to present yourself as a green pioneer in your industry and to your customers and partners as a forward-looking company.
Examples of Our Green Investments
Already today, DHL Freight is investing heavily in green technologies and fuels.
In Gothenburg and Jönköping in Sweden, for example, an all-electric Volvo FH heavy truck with a total weight of up to 60 t is in operation, enabling road transport over long distances without fossil fuels. And in the UK, together with a sister company, we are running a truck on hydrogenated vegetable oil, which reduces emissions by around 90% compared to diesel. The first two battery-powered 16-ton vehicles are in operation at our Erlensee freight center in central Germany from 2022, and around 200 LNG trucks will gradually be converted to bio-LNG throughout Germany.
I am very proud that we are a driving force in the sustainable transformation of our industry.

Uwe Brinks CEO DHL Freight
Shaping a Greener Future Together
With GoGreen Plus, we simplify the investment in a green future for logistics. And: The more companies switch their deliveries to climate-neutral shipping with GoGreen Plus, the sooner we will achieve our sustainability goals together. Because every euro goes directly and 100% into the sustainability of our transport services and thus into your goods shipment.
On the water, in the air – and now on the road.
Let's shape a greener future. Together. With GoGreen Plus.