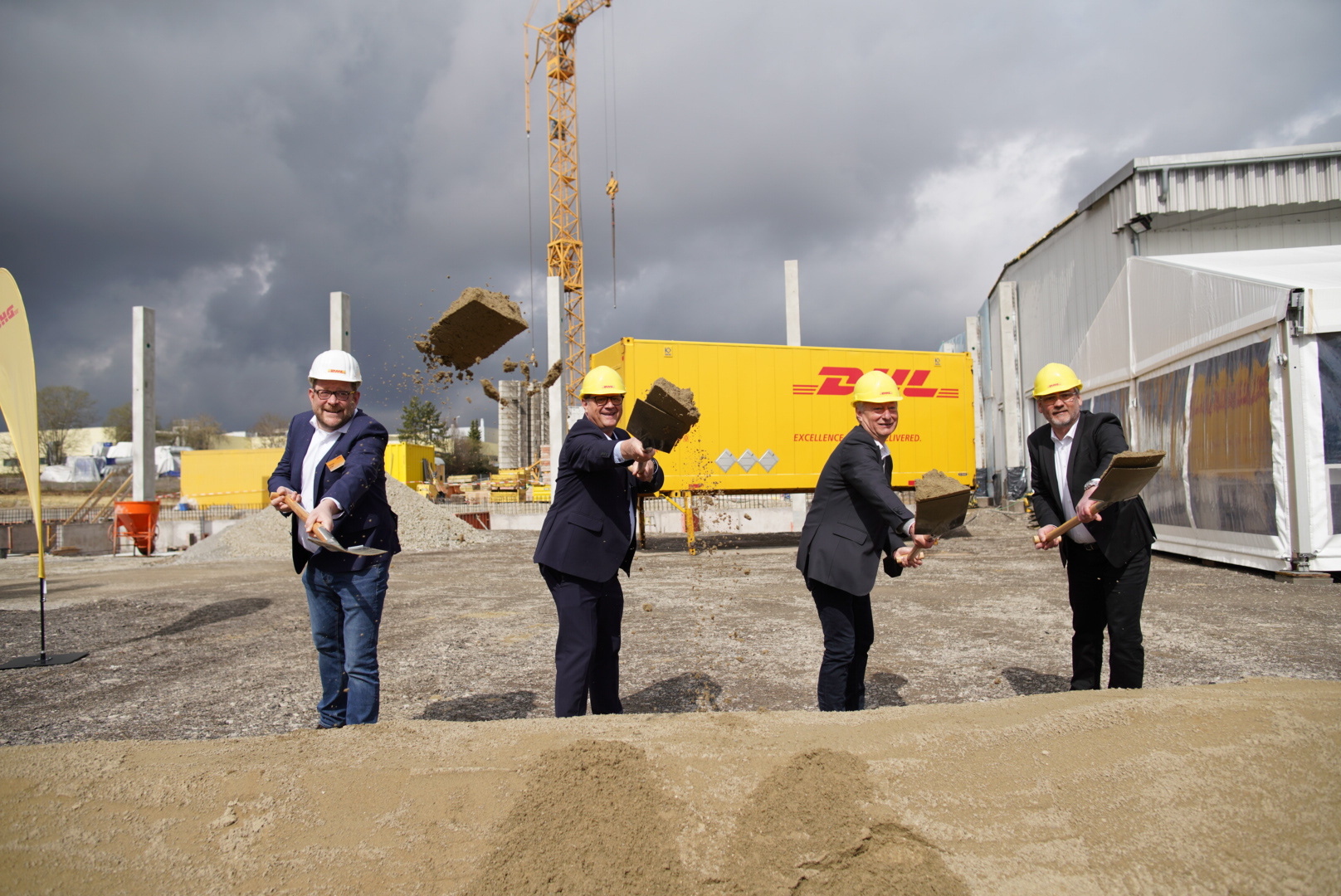 We are expanding our transportation network: in the southwest of the German state of Baden-Württemberg, the ground-breaking ceremony for our new freight terminal in Villingen-Schwenningen was held today. The opening of new hall and office space with a floor area of 5,780 square meters is projected for September 2022. This allows us to support national and international customers in road freight with individual logistics solutions and transport management.
Particular attention is paid to sustainability – we are committed to designing all new buildings to be carbon-neutral. The electricity used will be derived exclusively from renewable energy sources.
The first cut of the spade was attended by Jürgen Roth, Lord Mayor of Villingen-Schwenningen, Dr. Thomas Vogel, CEO DHL Freight DACH, Gunter Bosch, Area Manager South, DHL Freight, and Thomas Hilzinger, Branch Manager Schwarzwald, DHL Freight.
"It is important that we keep on expanding our transportation network in Germany consistently. The constant modernization and extension of handling and transport capacities is a decisive factor in offering our customers efficient logistics solutions with the highest quality of service."

Dr. Thomas Vogel, CEO DHL Freight DACH
The new freight terminal will be a major support, especially for customers in the sectors of automotive supply, medical technology, and mechanical engineering – 800 incoming and outgoing national and international shipments will be processed daily at 26 loading gates.
Find out more in our global Press Release:
DHL Freight breaks ground on new site in Villingen-Schwenningen