Logistics is a reliable growth market – due to globalization with its worldwide supply chains and the changes in consumer habits. However, logistics is not only future-proof, but equally exciting work. Technical innovations, digitization, and sustainability are shaping the modern business world of logistics. A logistics degree opens the door to attractive careers in this fascinating branch of industry.
Why Study Logistics?
Today's economic world is decentralized. Deposits and production of raw materials, pre-production and finishing, manufacturing sites and regions with high demand – there are often large distances to be bridged seamlessly for maintaining the value chain. This is the task of logistics. Thus, it is by no means an exaggeration to call logistics the backbone of today's way of doing business and living.
The definition of logistics covers all measures and work steps related to the transport, warehousing, and handling of goods. This involves, but is not limited to, speed. Besides that, standards specific to certain goods must be met constantly during storage and transport, while transfers and processes must run smoothly to ensure the quality and efficiency of the service. This requires a strategic approach to synchronize all links in the supply chain – consequently, logistics is much more than just storing a cardboard box and shipping it from A to B.
It is this complexity of tasks and the outstanding significance of logistics for the current and future global economy that makes the study of logistics so fascinating. In the study of logistics management, for example, precisely those skills are acquired that are essential for ensuring maximum efficiency and quality of the logistical work steps.
Wide Variety of Study Programs in Logistics
Mandatory contents of a logistics program are knowledge of business administration, subject-specific knowhow – for example managing flows of goods – and the latest technological developments and trends. Thus, a curiosity for technology, a fundamental interest in production and transportation processes, and a certain inclination to solving problems in a strategic-analytical way are ideal prerequisites for studying logistics.
Those fitting this description will find a wide range of differentiated and customized degree programs. For instance, one can not only study general logistics management, but also focus on production and logistics. Another option is to study transportation and logistics. Other specialized courses focus on supply chain management, information logistics, or transport logistics. Some specialized logistics degree programs provide comprehensive knowledge in the professional field where purchasing, trade, or human resources management overlap. It is also possible to study industrial engineering with a focus on logistics.
Hence, the range of logistics courses is as diverse as logistics itself, and a suitable course of study for every personal talent, for every individual interest is available. Moreover, this range of different study options comes with a corresponding wealth of personal development and career opportunities.
Particular Benefit: Future-proof Profession
There are probably only a few industries with such a positive prospect for the future as logistics. And there is no end in sight to the boom, as consumer habits in many emerging markets will gradually align with those of the industrialized nations in the future. This will inevitably lead to a further increase in the global flow of goods, which is directly reflected in the excellent career prospects for graduates who have studied logistics. The academic degree is also the prerequisite for a career at the logistics management level.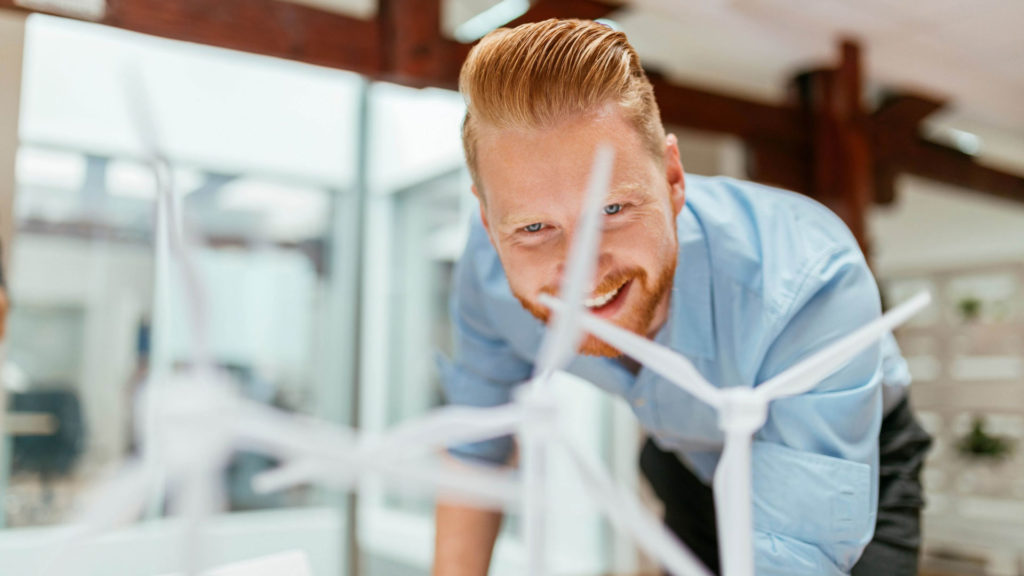 Where to Study Logistics? Options in Germany
In Germany, not only universities and technical universities, but also universities of applied sciences, private universities and distance learning institutions offer logistics degree programs. Fortunately, the range of courses on offer by now is so extensive that future logistics students can surely reconcile their subject and location preferences.
The range of available courses is not only diverse in terms of content, but also in the organization of the study programs. These include full-time study courses with regular attendance, distance learning programs, part-time study courses and dual curriculums. The various providers each have different access requirements. A high school graduation certificate is not always necessary. To attend universities of applied sciences, naturally, the specific qualification for such institutions is sufficient. Especially in the case of part-time courses, any deficits in school education can be compensated for by professional experience and skills.
Dual Curriculum in Logistics in Germany
A dual curriculum in logistics is especially appealing and a very promising option for learning logistics at an academic level. In such dual courses of study, logistics companies providing apprenticeship training cooperate with universities. Many employers appreciate a balance between practical and theoretical education – and not just in logistics.
What Is a Dual Curriculum?
First of all, it must be clarified what characterizes a dual curriculum. The term is a reference to the dual education system in Germany, which combines a vocational school and a company that takes on trainees. Graduates of craft apprenticeships, for example, undergo this system. Analogously, a dual curriculum combines a university education with practical experience in a company. As a result, a dual curriculum generally has a higher practical focus than conventional degree programs, whereby the ratio between theory and practice can vary depending on the degree program and university.
The main advantage of a dual curriculum is that students can obtain two recognized qualifications at the same time: a vocational qualification and a university degree. Both can be achieved in a shorter time than, for example, if one first completes an apprenticeship and then continues with university studies. Furthermore, a dual curriculum provides the benefit of being integrated into a company from the very beginning, of actively working there and often – depending on the company – also of being financially secured.
Dual Curriculum at Logistics Companies: More than just Logistics
The range of dual study programs offered by logistics companies is not limited to fields of study that focus exclusively on logistics processes and procedures. After all, business aspects such as human resources management, accounting, or marketing are also relevant for logistics companies – or technical aspects, e.g., software development, mechatronics, etc.
Even if your personal preferences do not necessarily lie directly in the field of logistics, it can be very rewarding to become familiar with what logistics companies have to offer in the area of dual studies. You can enjoy the benefits of working in a future-proof market in any professional position at logistics service providers.
Dual Curriculum at DHL
Deutsche Post and DHL also offer a wide range of opportunities for a dual curriculum. The degrees Bachelor of Arts, Bachelor of Science, and Bachelor of Engineering can be obtained at a total of six study locations in Germany. The practical part of the dual study program is carried out at a Deutsche Post or DHL branch office.
Deutsche Post and DHL offer a particularly wide range of courses, including business informatics, industrial management, and industrial engineering. And secondly, the internal career opportunities at one of the world's largest logistics service providers are excellent. Successful graduates of the dual curriculum have exceptional opportunities for a specialist or management position with a high level of personal responsibility.