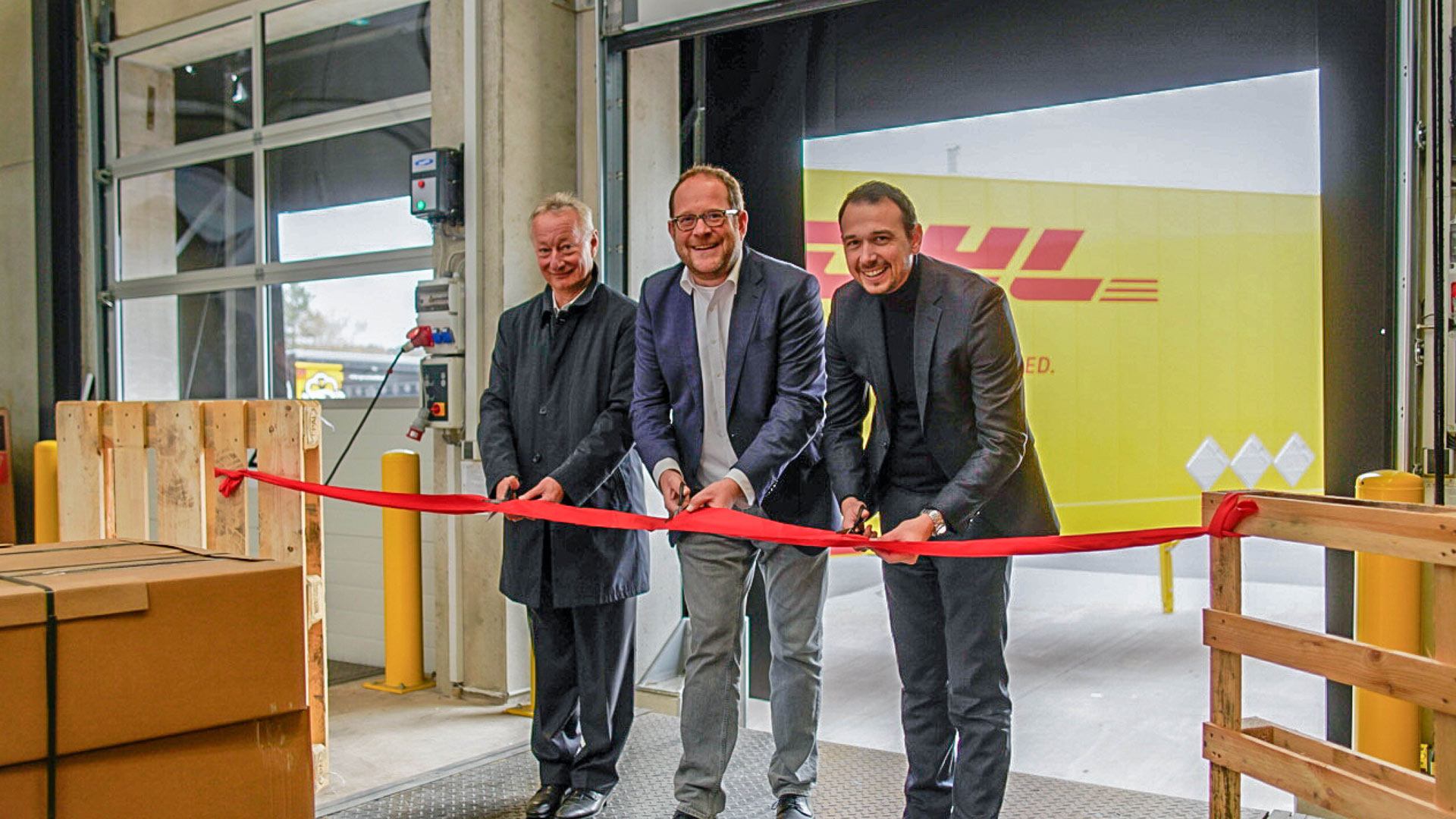 To meet the sharp rise in demand for domestic and international logistics solutions in southern Germany, DHL Freight opened a new freight terminal in Villingen-Schwenningen in southwestern Baden-Württemberg, Germany, on November 15, 2022.
The state-of-the-art logistics facility with 26 loading gates extends over an area of around 6,000m2. Corresponding to the economic landscape in this region, DHL Freight in Villingen-Schwenningen primarily serves customers from the automotive supply industry, medical technology, and mechanical engineering – and this both in the general cargo sector (LTL) and with direct transports.
The opening of the terminal is part of the company's strategy to systematically develop its general cargo network and make it more efficient through new regional locations. After Erlensee (Hesse), Gochsheim (Bavaria), and Mettmann (North Rhine-Westphalia), Villingen-Schwenningen is the next new location where the DHL Freight network is being extended in 2022. This will not only reduce transit times, but also cut emissions thanks to short distances.
"With the continuous expansion and modernization of our logistics network, we ensure our customers the best possible service and maximum efficiency in the development of transport solutions. As part of Deutsche Post DHL Group and in line with our sustainability roadmap, we have committed ourselves to applying the highest environmental and sustainability standards when building and expanding sites such as Villingen-Schwenningen. For us, the highest quality of service and environmental protection are in harmony."

Thomas Vogel CEO DHL Freight DACH
DHL Freight has the highest ambitions towards its own environmental sustainability. The new buildings in Villingen-Schwenningen not only meet the highest energy standards, but their energy consumption is also covered entirely by renewable sources – to a large extent via the facility's own photovoltaic system. This is consistent with Deutsche Post DHL Group's self-commitment to reduce all logistics-related emissions to net zero by 2050.
With the GoGreen Plus service, DHL Freight customers can directly support emissions savings. Following the principle of carbon insetting, DHL Freight invests in green technologies and fuels to avoid emissions directly within its own network.