1,063 hp, from 0 to 100 in 2.9 seconds, and an electronically limited top speed of 352 km/h: That's the power of the Mercedes-AMG One – a hypercar inspired by motorsport. To test it in style, we transported eight prototypes of the vehicle to the Yas Marina Circuit in Abu Dhabi with DHL Global Event Logistics. This is just one example of the individual solutions offered by our global event logistics provider within Deutsche Post DHL Group.
Event Logistics and Individual Solutions for Auto-Mobility
Deutsche Post DHL Group is the world's leading logistics service provider – and capable of delivering any type of freight by air, sea, road, or rail to any destination. One of our success factors is the individuality of our service: we develop a tailor-made solution for each of our customers just as required. DHL Global Event Logistics continues this aspiration and offers international congress, trade fair, and event logistics – this involves not only highly customized, but in most cases also time-limited solutions.
DHL Global Event Logistics covers a wide range of services at over 30 locations worldwide with a specialized network. These services can essentially be divided into five core competencies.
Fairs: DPDHL Group has been a leader in trade fair logistics since 1926 and can provide you with a wide range of support – whether it's equipping exhibition grounds with forklifts and workforce or shipping goods overseas.
Events: From the world tour to the MotoGP Grand Prix: we take care of the logistics around your event and ensure that your goods are on site on time and in perfect condition.
Auto-Mobility: Speaking of MotoGP: with a broad portfolio of services for motorsports, motor shows, or premium vehicles, we offer innovative services for every requirement – culminating in holistic fleet management.
Solution Design: Our services do not end with the transport of goods: if you wish, we can handle the entire organization of your event – from setting up the booth to technical installation and digital ticketing.
Congress: In a confined space and right in the city center: conventions can be a real logistical challenge – but we are specialized in this and offer careful preparation, consolidation, and just-in-time deliveries.
Global know-how with the best locally integrated solutions – this combination provides ideal conditions for successful individual logistics services for your event, regardless of venue, duration, and size.
Gold Medal for Event Logistics
DHL Global Event Logistics handled more than 500 40-foot sea containers and over 100 tons of air freight for the Beijing Winter Olympics. Our customer generates the TV signal at the competition sites.
The first pieces of equipment were transported from the Summer Olympics in Tokyo to Beijing last year. This was followed by shipments from ten other countries to Beijing and back again after the Games. The cargo consisted primarily of broadcasting equipment such as cameras and cables, stadium equipment, or building components for the international broadcast centers – as well as snowmobiles, which the camera teams use to drive alongside the athletes during the skiing competitions to capture their runs.
In close cooperation with the DHL Global Event Logistics teams from China and Spain, the highly sensitive goods could thus be transported not only on time, but above all securely.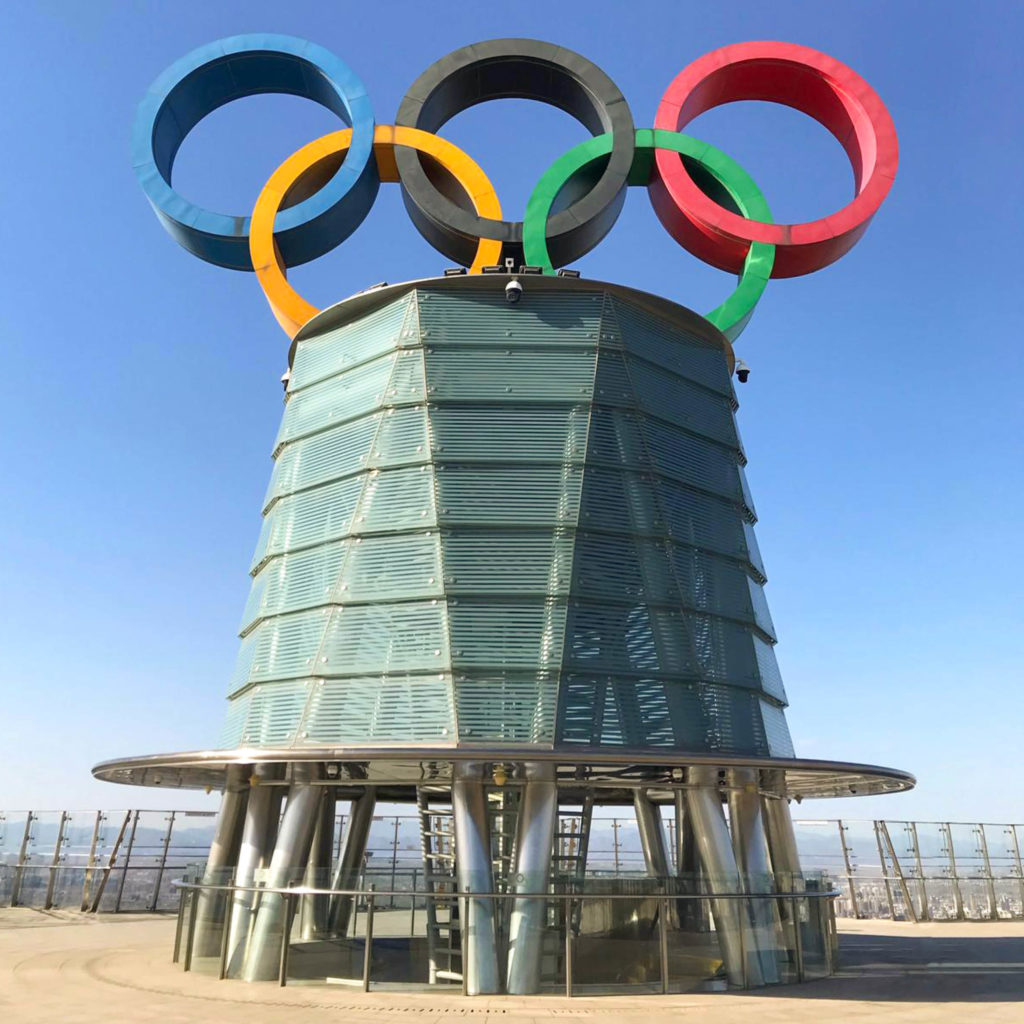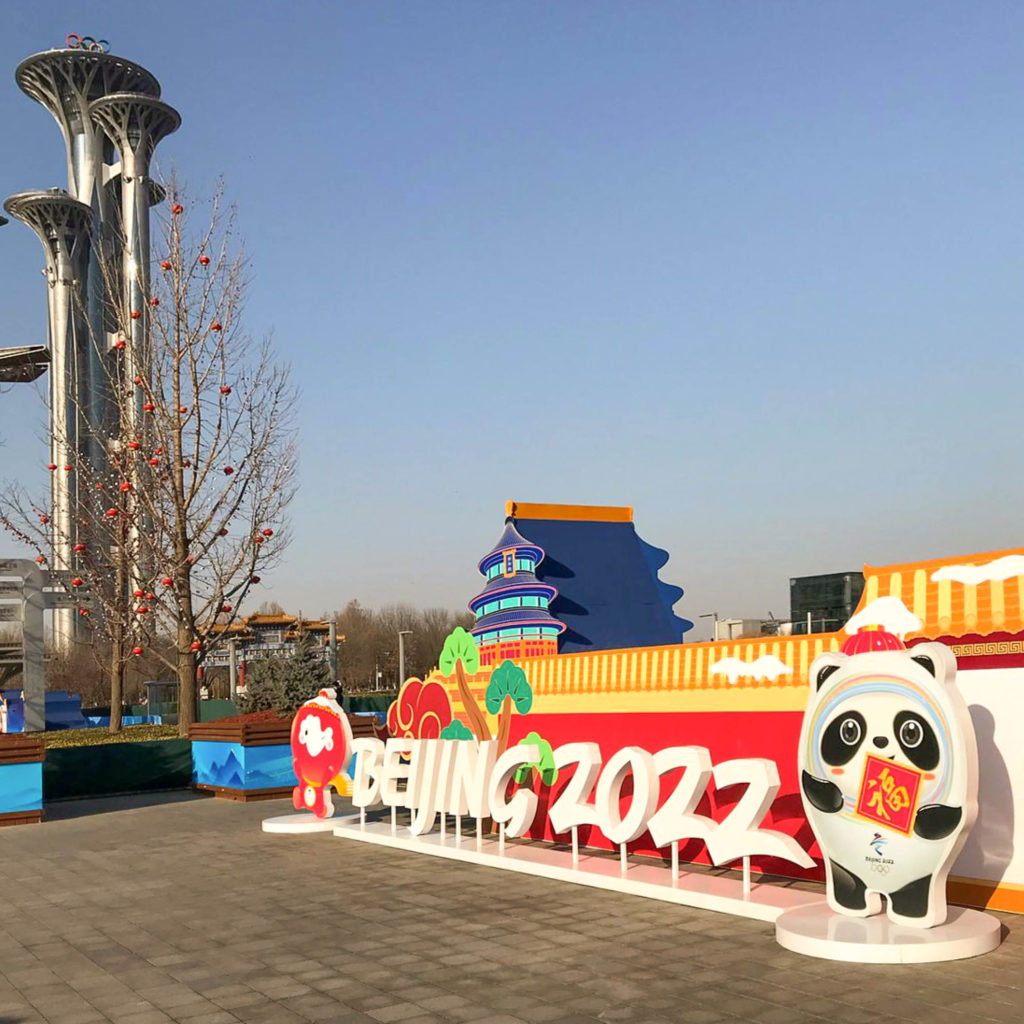 Mercedes-AMG One: Automotive Logistics at the Highest Level
From the winter scenery in Beijing to the desert state of Abu Dhabi: in March, DHL Global Event Logistics shipped eight prototypes of the Mercedes-AMG One to the Yas Marina Circuit by air freight – along with ten tons of material, equipment, wheel sets, and also dangerous goods. The journey began at Mercedes-AMG itself, in Affalterbach, Germany.
However, our support went beyond logistics: DHL additionally provided Mercedes-AMG with a mobile tire service to change the tires on the racetrack – and we also organized the foliation of a prototype.
After completing the 14-day trial, the hypercars, just like the other cargo, were transported back again. Always on hand: our team of staff who supervised the loadings at Mercedes-AMG, at the airports, and at the racetrack. The security of the highly sensitive and high-quality vehicles was permanently monitored – after all, the AMG One is powered by the team's Formula 1 factory engine.
A Wide Range of Customized Solutions
DHL Global Event Logistics is specialized in the most individual occasions and requirements – and can support you anywhere in the world with tailor-made solutions for your events, far beyond logistics.
The services for the Winter Olympics in Beijing and Mercedes-AMG are just two selected examples of a broad spectrum of solutions: What special challenge do you have to offer?