Being in business for 140 years shows entrepreneurial spirit, a well thought-out idea and a lot of flexibility. Find out what a shipwreck has to do with the founding of Gerlach, a subsidiary of DHL Freight and today the leading independent provider of customs services in Europe.
1881: After the Dutch businessman Jean Arnaud Corneille shipwrecked while on a journey, his wife made him promise that he wouldn't sail again. He saw his opportunity in the newly introduced border clearance for goods and founded the company Gerlach in Bad Bentheim.
1886: Jean Arnaud Gerlach, his oldest son, and his partner Jacob Baruch all died within a short time of each other. At the age of 17, the youngest son Arnaud took over the business.
1929: After Arnaud passed away, his wife ran the company together with the managing director for Germany Konsul Wanke and Mr. De Vries in Oldenzaal. They employed 200 workers.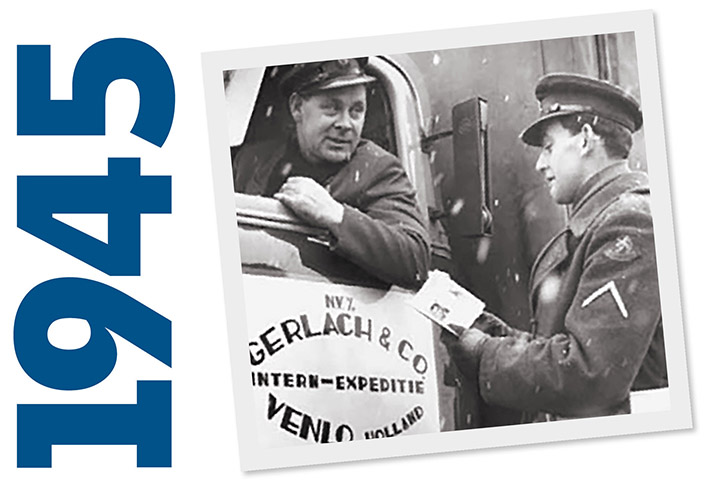 1945: After the war, his sons Arnaud and Willem took over the business. Only 16 employees were left and half of the company's buildings were damaged or destroyed. But the company expanded: A short time later, it had branches in the Netherlands, Germany, Belgium, and Austria.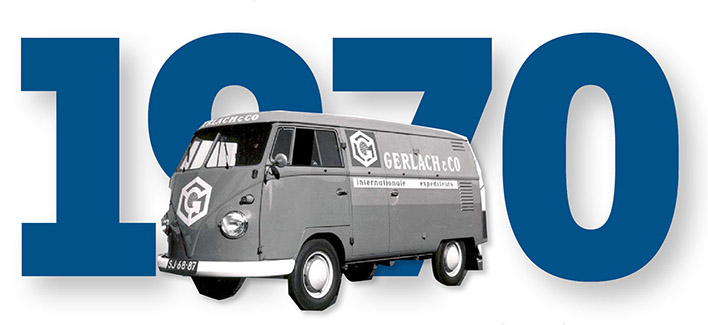 1970: The company is sold to van Gend & Loos (VGL), but Arnaud remains managing director.

1987: Gerlach becomes part of Royal Nedlloyd in Rotterdam and begins concentrating on its core business of customs services.
1999: Nedlloyd, and with it Gerlach, is taken over by Danzas. Danzas belongs to Deutsche Post.
2004–2017: Over time, Gerlach expands into Switzerland and Slovakia and into Bulgaria, Great Britain, and Sweden.
2021: Gerlach celebrates 140 years of business.
"If you look at what has kept us together since 1881, at the heart it's our culture and the attitude of the employees: working hard, always keeping the customer at the center, keeping up to date with customs knowledge, and always reinventing ourselves. As Gerlach, we can only be as good and successful as the people who work here."

Franz Schneider, Managing Director Gerlach Switzerland
"Especially during the last year as Brexit became a reality, our colleagues once again showed what it means to stick together and go the extra mile for our customers and our company. This makes me very proud."

John Peeters, Managing Director Gerlach BENELUK
GERLACH is the leading neutral provider of customs services in Europe. With a network of 170 offices in 27 European countries and more than 750 customs experts, the company covers the whole spectrum of customs services: from import, export and transit customs clearance to complex customs solutions, supply chain assessment and customs consulting.