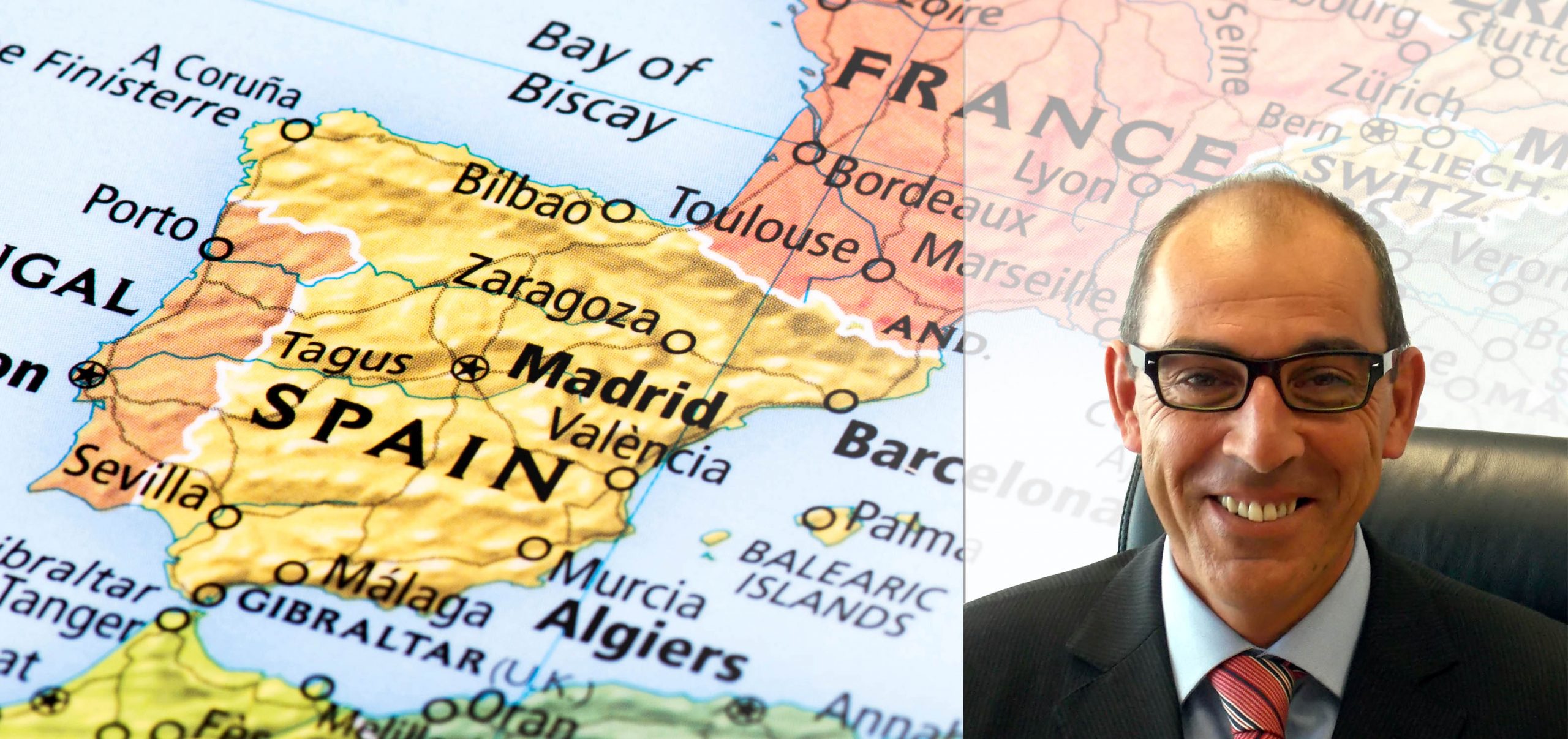 <!--[CDATA[
Even a complicated market provides many opportunities for logistics companies, customer-oriented thinking and acting. Without wanting to exaggerate, south-west Europe has for a longer period of time been a problem child for the European economy. And no miracles are to be expected here in the future either. For example, prognoses see Spain's growth rate at 2.3 per cent in the year 2017, which is below the expectations of the government. To get ahead in such a market environment is a challenge, but also an incentive for new ideas and methods. Focusing on customers
In order to continue our success, we are focusing even more on our customers than previously. In this context the two most important things are: To deliver consignments as quickly as possible and to keep all participants, including senders as well as consignees, constantly up to date about all important data. This applies for the delivery time as well as important events on route, such as delays or in extreme cases even breakdowns and failures. Both points – speed and information – are always main demands in our customer satisfaction analyses. We like to be judged by both, as we have a successful track record in both areas. And that is not least due to our highly qualified staff: 85 percent of staff at DHL Iberia are already recognised "Certified Freight Specialists", while the remaining 15 percent should have achieved that status by the end of September.
Opportunities in northern Africa
Beyond that, the market on the Iberian peninsula also provides great opportunities across borders, primarily in northern Africa, due to its geographical location on the south-western tip of Europe. This is where the cargo routes to Morocco are particularly important. In recent years, many of our customers have had largely similar problems with deliveries there. These were caused, among other things, by customs, the connecting routes, the so-called last mile and, last but not least, transparency issues. We have taken on all of these concerns, significantly intensified cooperation – in particular with Moroccan customs and other partners on location – and ultimately developed a highly reliable solution. Our DHL Freight EuroConnect Route from Barcelona to Casablanca provides two weekly connections between the cities. Duration: 48 hours. And with our Active Tracing Monitor customers are able to receive information on their consignment at all times. To sum it up, DHL Freight Iberia thus offers the most reliable service to northern Africa. And we plan to further expand this success in 2017. I expect that our own customs clearance for all Spanish external borders – not only to Africa – will be up and running soon, which will significantly shorten our journey times. I am confident that we will be able to set up a third weekly departure to Casablanca and to extend our connections in the direction of northern Africa to Algeria and Tunisia too. All in the interests of our customers.
Pharmaceutical Competence Center
Another important measure carried out with the aim of providing maximum guarantees and quality for our customers, is the creation of the pharmaceutical Competence Center within the facilities of DHL Freight Coslada. It consists of three areas: an anteroom with 170 m² floor space, one storage room with 220 m² tempered to 15-25° Celsius and one with 110 m² cooled down to 2-8° Celsius. These are dedicated to the FarmaFreight service, specializing in the controlled transport of temperature-sensitive pharmaceutical and biomedical products. I would also like to point out the specific area for the handling of psychotropic drugs, which is managed with special vigilance. The facilities have quality management systems and are monitored with calibrated probes and thermal mapping. The temperature monitoring is permanent and restricted, and 24-hour supervision by closed circuit cameras is provided. Furthermore, the Competence Center has received a certificate of compliance in accordance with GDP for these temperature controlled facilities dedicated to the pharmaceutical sector. The transport of pharmaceutical products requires great effort in order to adapt to the needs of our customers. We therefore have to provide the highest degree of reliability. That said, we will continue to put our customers needs beyond everything else, staying ahead of the game as first choice in south-west european logistics.
Santiago Mariscal
Managing Director DHL Freight Iberia