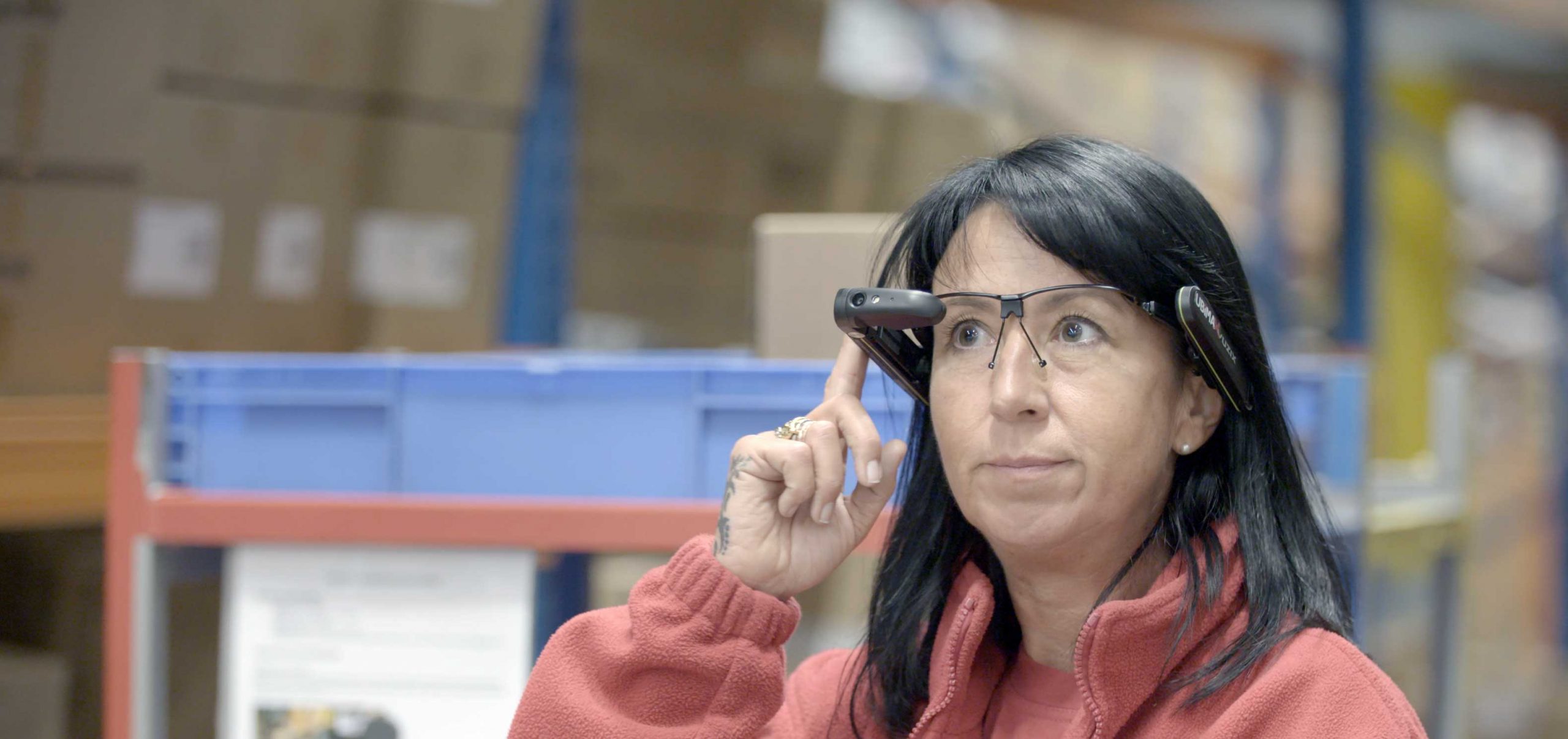 <!--[CDATA[
Data glasses are the new industry trend in order picking. They show step by step work instructions and information, show the employees where the article is currently located, and where to position it on the cart. Vision Picking via Smart Glasses is a new trend in logistics. DHL Supply Chain now offers the use of the data glasses in their warehouses worldwide by default. Thus equipped, written instructions on paper are a thing of the past for the warehouse workers. Instead, the Smart Glasses show the wearer all the necessary information on the glasses display. The order picker has both hands free and can work better. The result: Productivity can be increased by up to 15 percent through the use of glasses, while at the same time reducing the error rate. This has been demonstrated by international test runs in the USA, Europe, and Great Britain. DHL as pioneer
"As one of the first logistics companies to use this technology, we are setting new standards in order picking," says Markus Voss, Chief Information Officer & Chief Operating Officer at DHL Supply Chain. "Our customers are excited about the productivity improvements and the use of innovative technology in their warehouses." Employees are also satisfied with the Smart Glasses: the eyewear is very light and intuitive to use. As a result, the time required for familiarization and training has been halved.
Additional areas of application for AR in testing
Three partners supported DHL Supply Chain in this process: Ubimax, which contributed their xPick software; Google and Vuzix, which provided the Glass Enterprise M100 and M300 eyewear models. Currently, further feasibility tests are being conducted with other suppliers in Australia and Asia. Again, promising results can be expected. According to this the number of data glasses in use will increase continuously.
DHL is currently examining other areas of application for AR technologies. This may include, for example, training, maintenance, or the calculation of consignment dimensions.