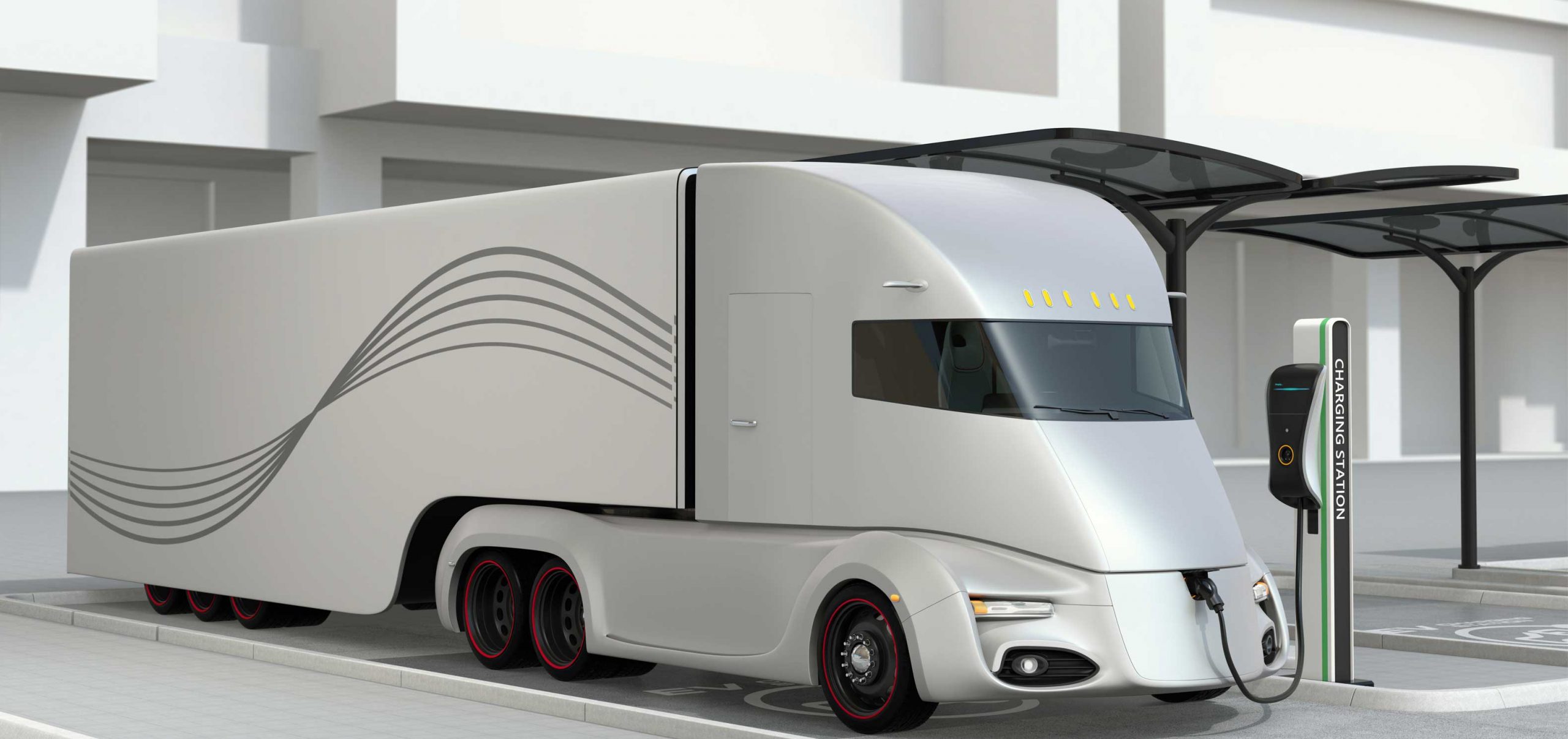 <!--[CDATA[
More and more truck manufacturers are focusing on E-Drives. Established brands and newcomers alike find themselves in a head-to-head race. At least since the diesel scandal, alternative drivetrains have been a major topic in the commercial vehicle sector as well as in the private sector. In addition to natural gas technologies and hydrogen drives, pure electric vehicles are now moving more into focus. Manufacturers are working under high pressure on the technology and efficiency of the solutions. Daimler is currently working on several projects. The FUSO eCanter is the company's fully-electric lightweight. Since July 2017, the 7.5-ton vehicle has been produced in small series in Portugal and Japan. Daimler is planning a major rollout for 2019. DHL Freight took over two vehicles in mid-December and is now testing them for 24 months in and around Berlin. The focus: delivery to business and private customers in the city center (read more about it here). The larger brother of the eCanter has a permissible gross vehicle weight of 23 tons. Starting in 2021, the E-Fuso Vision One will go into production in Japan, Europe, and the United States. Third in the league is the eActros. The 26-ton vehicle is currently undergoing live testing in Germany and Switzerland. Ten customers are using the vehicles in real operations for twelve months, then the trucks will go to a second group of customers for another year. The goal: series production readiness by 2021. Eye-catcher and powerhouses
The US company Tesla has already attracted an extensive amount of media attention with the Semi. The truck can transport around 36 tons of goods – the maximum for semi-trailers in the USA – up to 800 kilometers. DHL Supply Chain just ordered the E-Trucks for shuttle operations and for customer deliveries in major US cities. Delivery is scheduled for 2020. The MAN eTruck is the logical evolution of the MAN Metropolis hybrid vehicle. In 2016, the company presented its first fully electric semitrailer tractor, which is suitable, for example, for operations in urban nighttime delivery. This was followed by other E-Concept vehicles in the 18 to 26 tons' weight classes. In 2018, the MAN eTruck will undergo practical testing at nine partner companies. In May 2018, Volvo Trucks for the first time presented an E-Truck for regional and city traffic at IFAT, the world's leading trade fair for water, sewage, waste, and raw materials management. It is expected to go on sale in Europe starting in 2019. In 2019, Renault Trucks is also planning to start with the series production of purely electric-powered commercial vehicles. Over the past nine years, the company has tried out several test vehicles and prototypes in the 9 to 12-ton weight range under real-world conditions, gaining important insights into the battery technology, charging infrastructure, service, and maintenance needed for E-Trucks.
Newcomer with potential
The US startup Thor Trucks presented an electric truck with the ET1. The semi-trailer transports around 36 tons of goods with a range of about 480 kilometers. The aim as start of sales is 2019. The Swiss conversion company E-Force One is currently testing its first heavy electric truck together with a customer, the 44-ton E44, which is based on the Iveco Stralis. The truck is expected to achieve a range between 200 and 300 kilometers. The first interim results of the year-long practical test are promising, the company said.
Head-to-head race
It's still unclear how quickly pure electric drives will be able to gain acceptance in the sector of medium and heavy trucks and which manufacturers will take the lead in the race for profitability. What is already clear: It's going to be exciting.