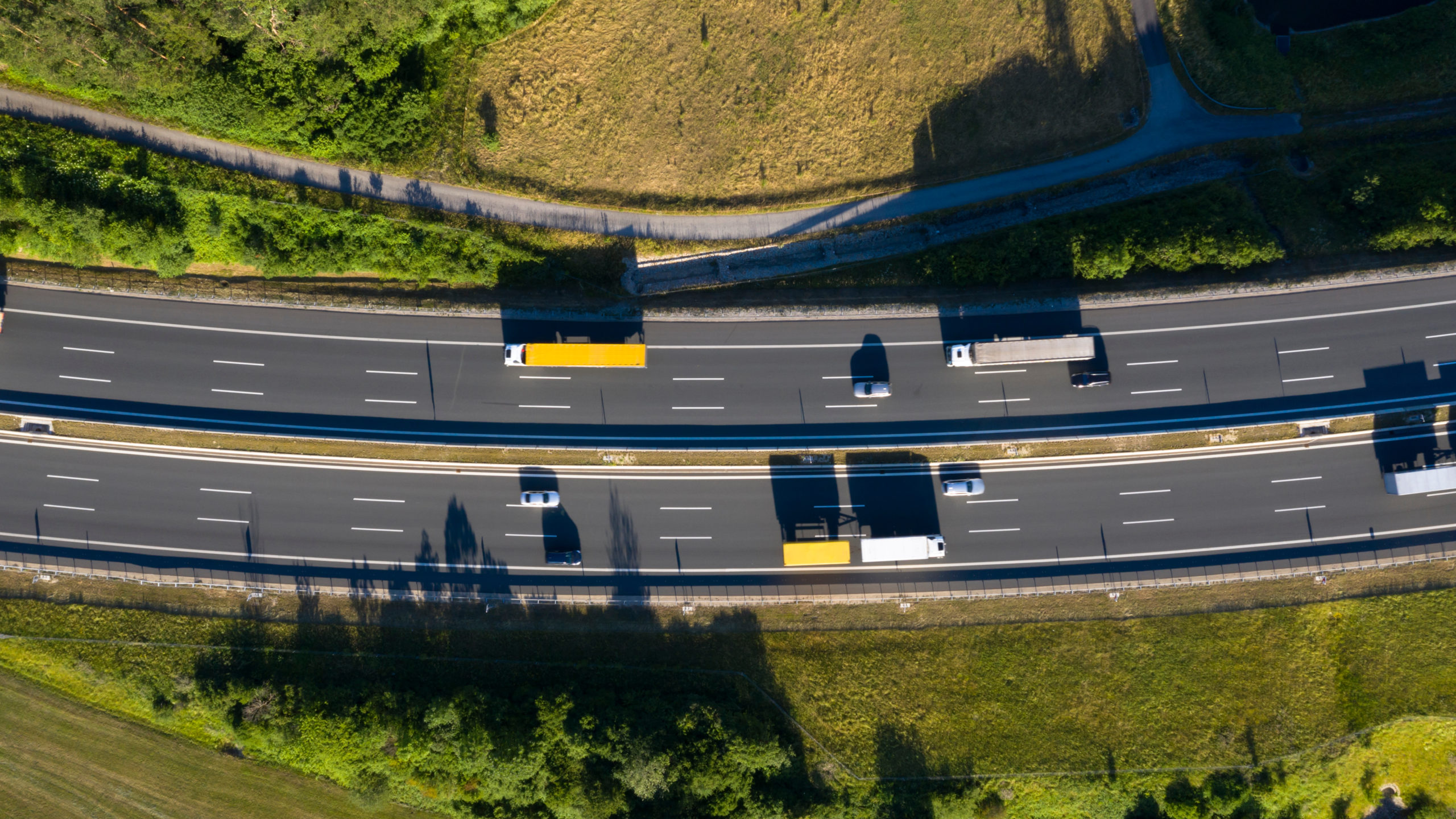 We are facing a decisive decade. The course we set now, is destined to have a significant impact on the further development of climate change. As Deutsche Post DHL Group, we are taking an active role by electrifying our vehicle fleet and reducing our emissions. Through research, field trials and a long-term strategy, we aim to help pave the way for a sustainable future for logistics.
Towards a sustainable future with electric trucks
As early as 2017, we committed to an ambitious goal: to produce zero emissions from 2050. Today, less than five years later, our delivery vehicle fleet by now includes more than 15,000 battery electric vehicles and can draw on over 19,000 charging stations. Next year, our electric fleet will increase to over 20,000 vehicles – and by 2030 even to over 80,000. 60 percent of our last-mile vehicles will be electric by then.
We focus on short distances and last-mile – urban transportation and delivery routes running through busy cities. Avoiding local emissions and reducing noise at the same time is essential in urban areas. As our first experiences reveal, it is not only the residents who benefit from this, but also our drivers appreciate the new drive. Especially at hill climbing, the superior power of the e-engines, in comparison to the previous diesel, results in high driver satisfaction.
Christoph Schönwandt speaks at the IAA Mobility
At this year's IAA Mobility, which was held for the first time in Munich, Bavaria, Christoph Schönwandt, Head of GoGreen & Corporate Projects at DHL Freight, took part in an Innovation Panel organized by Siemens. The challenges and factors of success in charging electric trucks were the panel's topic. During the discussion, which lasted about an hour, Mr. Schönwandt presented the continuous endeavors and future plans of Deutsche Post DHL Group in detail.
A time of change: Green Logistics at all levels
Although we are already actively shaping the transformation of logistics, we are only at the beginning of this evolution. Still, there are plenty of major tasks and challenges ahead of us to be resolved. Crucial questions to which we need to find answers if we are to succeed in both: meeting our schedules for high customer satisfaction and producing as few emissions as possible.
How far we achieve this, depends on several factors. We need to continue to create technical innovations that increase the range of electric trucks, shorten charging times, and improve reliability. However, we are also faced with challenges in our processes, which we must adapt to the new situation. Influences such as the weather, the elevation profile of roads, the payload of trucks, the availability of charging stations, or the capacity of batteries, for example, have a major impact on route planning.
Moreover, many rest areas for trucks are overloaded even today. How can we ensure that drivers will not only be able to take their breaks there in the future, but also recharge their electric trucks?
The tasks still to be accomplished are manifold. But we are learning day by day – due to our extensive testing and numerous activities in various countries with different vehicle classes.
Some examples of our sustainability efforts:
Berlin: Two-year tests from 2018 to 2020 of the first all-electric Daimler truck, the light-duty truck FUSO eCanter – the tests served the advance of urban transportation and delivery causing no local emissions and hardly any noise.
Sweden: Test with an all-electric Volvo 60-Tons Truck, started in January 2021. The truck operates between two DHL Freight logistics terminals separated by 150 km. The insights gained through the tests will help to optimize the right balance between operated distance, load weight and charging points in daily road freight operations.
CiLo Charging: Participation in the CiLo Charging project: DHL Freight is engaged with partners – Siemens AG, Technical University of Munich, Dortmund University of Applied Sciences, and STTech GmbH – in the research on systematically integrating electric trucks in less-than-truckload and general cargo distribution operations, for example the distribution service of a logistics terminal.
Europe: In the Netherlands and the UK, DHL already started using e-trucks.
Sustainability in logistics through innovation
Sustainability is the greatest challenge of our time and a shared responsibility for society as a whole. Deutsche Post DHL Group has been a pioneer in logistics since its founding, and we continue to be measured by this today – at a time when pioneering spirit is more important than ever. Our progress in the use of battery electric commercial vehicles emphasizes our claim to innovation and sustainability in a segment that affects us all: logistics.
The first electric truck tested by the German Post in 1899
By the way, the electric drive for trucks is not as new as one might guess. As early as 1899, the postal service company in Germany operated its first electric truck. Unlike gasoline engines, they consumed no energy when stationary and, with a range of 60 km, were ideal for use in the inner city. Many of them were in operation for over 40 years.
People are the center of our daily work. We move goods across Germany and all over the world so that they reach people and help them lead the lives they desire. And precisely because the focus is on people, it is our task to identify and establish sustainable solutions – to keep our time on earth worth living, now and in the future. Hence, sustainability must always be at the core of a company's mindset that consistently centers on its customers.
We as DHL have an entire industry looking to us. Not only do we have the capability, but we also have the responsibility to clear the path for sustainable and emission-free logistics. That is our mission as a pioneer.