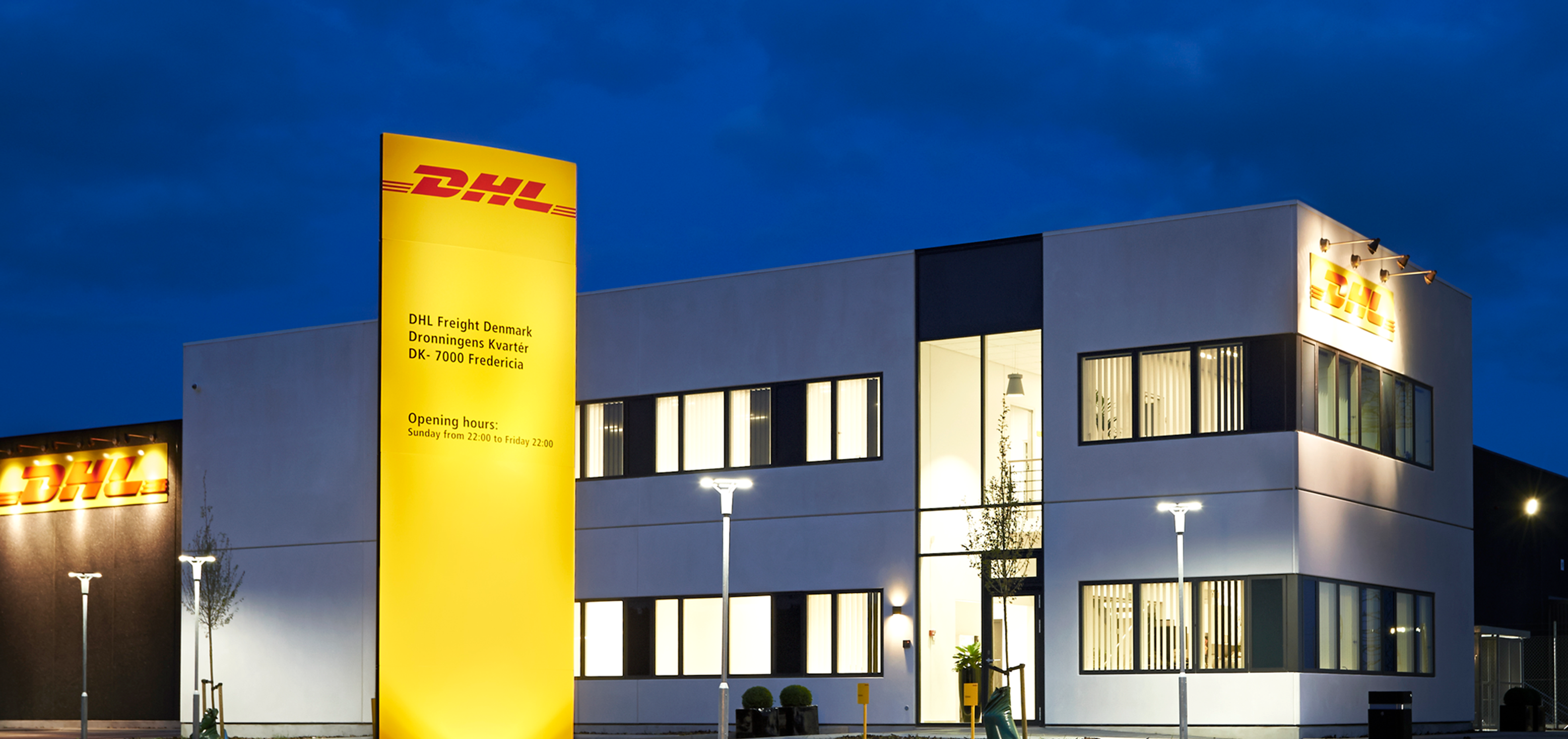 Driving while everyone else sleeps. For two years now, DHL Freight Denmark has been shipping deliveries to construction sites, workshops, factories and other locations on an urgent basis – and all between midnight and 7 am. Although they may not come across any people in doing so, the drivers manage to make around 2000 total deliveries daily – and practically without any errors. The fact that streets are far less busy in the middle of the night than during the day is not really surprising, but the way in which DHL Freight in Denmark takes advantage of these circumstances on the nightly delivery is. From around 11 pm, up to 70 vans leave seven hubs across Denmark, making their way to construction sites, car showrooms, workshops or factory halls. As part of their rounds, there are 2,000 deliveries to be made on average, with the number of possible destinations at around 5000. Simply letting themselves in
An intriguing aspect of nighttime transport is that drivers barely meet a single soul when out on delivery. This is because the destinations are deserted and the workers only return the following morning. For this reason, DHL Freight drivers have either a code card, a key or another form of access authorisation for the delivery sites, and they can let themselves in.
The right storage shelf is marked
Getting to a construction site is one thing, but leaving a shipment with replacement parts in a locatable place there is another thing altogether. "Our destination addresses vary from small paint shops right through to large construction sites," says Ole Mørk, Managing Director of DHL Freight Denmark. "As such, our customers have to tell us very clearly where the delivery should be stored."
For this reason, the drivers have precise plans for the individual stops on their rounds and therefore know in which container, behind which door or under which canvas cover the storage point is. At the storage point there is placed a barcode, which is scanned together with the code on the packaging unit. Ole Mørk says: "This way, the scanning system knows automatically: 'Okay, the delivery has been placed in the precisely determined place.' The drivers are then relieved and we can provide the customer with the relevant delivery information."
Always well informed
Once the scanned information is in the computer system, it is available to the customer via an online control tower. And with the GPS data for a reference, all participants, senders and receivers alike, can always see exactly where the freight has been stored, practically down to the very metre.
Transfers by day, delivery by night
On the history of this rather unusual project, Ole Mørk says: "We started the night project with a major client whose shipments were practically loaded directly from their factory onto our vans. This remains the case today, yet in the meantime, many other customers have also come to use our particular service." Between 10 and 20 transfers convene every day before the actual delivery rounds.
An enormous success rate
And so began the entire project. It continues to get even better and being developed further. As instructions on paper about the storage place are becoming a thing of the past, everything will be integrated into an app for the driver. The Danish chief expects the rollout to happen this year, yet he is already proud about the success of his processes. "99.6 % of our shipments are on-time and on-target – nobody can top us on that yet. The success shows that anything is possible if everybody's mindset – from management to the warehouse workers – is on the same page"