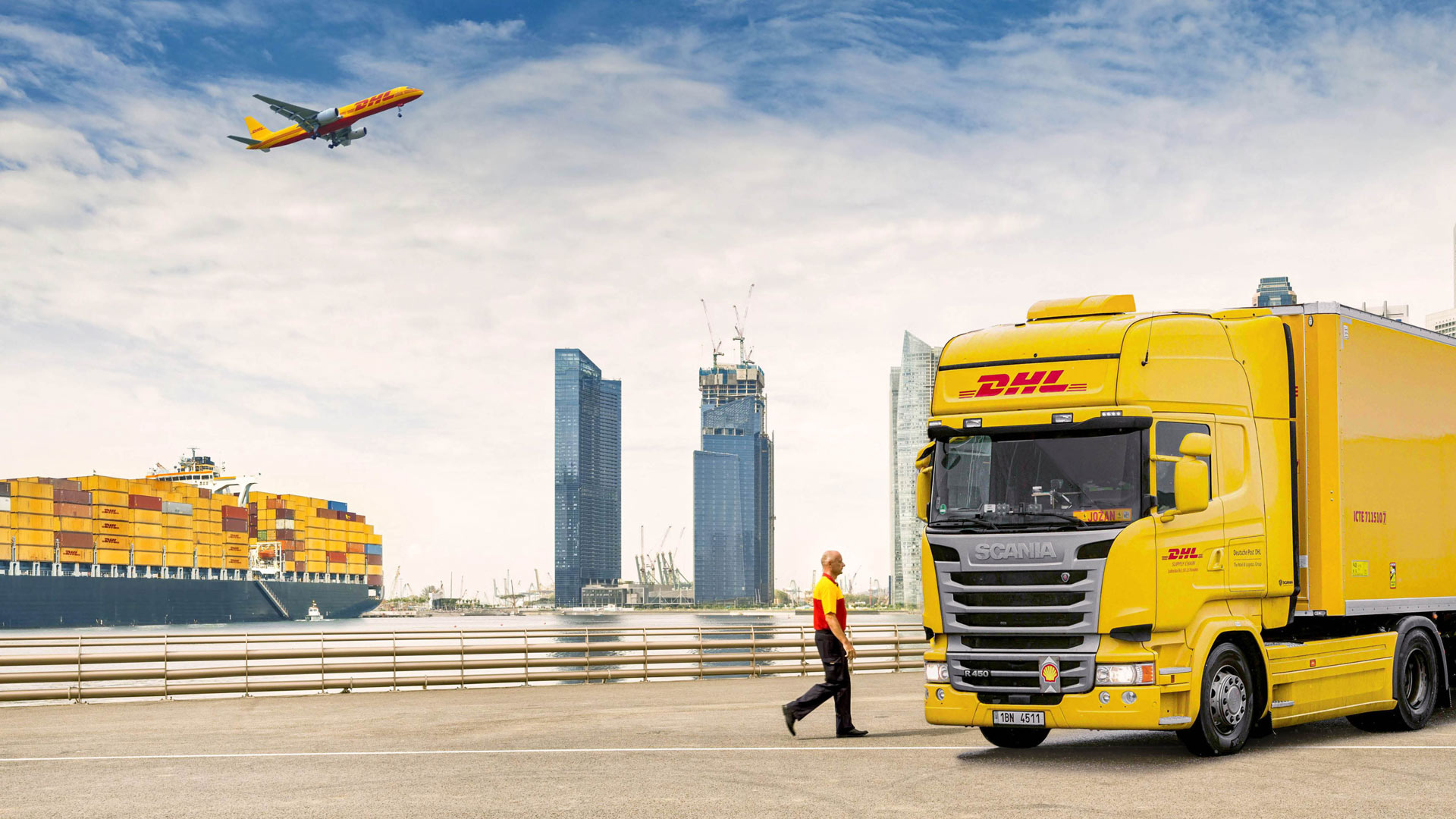 Water, earth, air – these are not only three of the four classical elements, but also the three physical fundamentals for the transport of goods: as sea freight, land freight, or air freight. Here we present the different types of freight and means of transport and explain which type of freight or which means of transport is particularly suitable for which route: to ensure that your goods arrive quickly and securely.
Cargo and Route Determine the Type of Freight Transport
From flammable gases and liquids to perishable food or insensitive dry bulk such as gravel or sand: each cargo has its specific requirements, which are decisive in choosing the type of transportation. In the case of perishable goods or products in high demand, the main factor is speed. The most important criterion for bulk material and very heavy or bulky goods, on the other hand, is freight volume.
Core Criteria when Choosing the Type of Freight
Decisive for selecting the type of freight are:
Freight route (total length and characteristics)
Required transport speed (perishable goods, short delivery time, etc.)
Cargo characteristics (fragility, weight, volume, etc.)
Wondering why freight charges do not show up here? Although they are very important, they are often no relevant help when deciding on a type of shipping. This is because some alternatives are usually eliminated before financial aspects can even be considered. If you want to deliver goods from South America to Europe, the overland route is not an option. If the destination has to be reached at short notice, sea freight is out of the question. The same applies to air freight if the cargo is too heavy. And for shipments within the EU over relatively short distances, road freight is often the only available mode of transport.
Types of Freight – Advantages and Disadvantages at a Glance
The type of freight is not always limited to a single means of transport. In the case of land freight, two means of transport are possible: truck and rail. This means that the definition of the type of freight in this case is broader than that of the means of transport.
Land Freight: Road Freight
Road freight is the transport of cargo by motor vehicles on a road network. The trucks used may be semi-trailer trucks, special trucks for frozen or dangerous goods, or tank trucks for gases and liquids.
Advantages: Almost every business is connected to the road network. This allows for door-to-door transports without transhipments. The road infrastructure, which is typically good in Europe, enables fast and flexible transports.
Disadvantages: The transport capacity per truck is limited. When fossil fuels are used, pollutant emissions occur directly at the vehicle and the infrastructure in conurbations is potentially overloaded.
Special plus: highest flexibility, greatest cost efficiency, direct transport possible without transshipment
Climate neutral shipping with GoGreen Plus
With GoGreen Plus, we offer you the opportunity to reduce emissions in road freight in a simple way thanks to insetting – exactly where they occur. Your investment goes 100% into the use of green technologies within our network. Choose from our three DHL Freight core products customized for your needs and add our carbon insetting feature: Eurapid, Euroconnect and Euroline.
Land Freight: Rail Freight
In rail freight, goods are transported on the rail network by freight trains. As with road freight, special wagons enable a wide range of goods to be transported.
Advantages: The transport volume is higher than in road freight. Rail freight is also considered to be less prone to disruption and the goods are transported very securely. The high share of e-mobility in this sector has a positive impact on environmental sustainability.
Disadvantages: The costs are higher than for road freight transport. Since the infrastructure is limited and the actual starting points and final destinations are usually not connected to the rail network, direct transport options are rare and time-consuming transshipments often necessary.
Special plus: The train has the best ecobalance of all means of transport.
Air Freight
Air freight is the transportation of goods by aircraft from one airport to another. Either cargo-only aircraft are used for this purpose or spare cargo capacity can be booked on passenger flights.
Advantages: Even long distances can be covered quickly – no matter if over the sea or over land. For this reason, air freight is particularly appropriate for transporting goods requiring quick delivery (and which are neither too heavy nor too bulky).
Disadvantages: Air freight has the lowest transport capacities and the highest freight rates of all types of freight. On short-haul routes, the time advantage is reduced since it is usually necessary to reload onto land freight vehicles at the airports. Furthermore, airplanes have a poor ecobalance.
Special plus: on the long haul the fastest type of freight
Sea Freight
Two main types of ships are used for transporting goods across the sea: container ships and ships for bulk cargo such as coal, earths, liquids, etc. The latter are often reserved entirely for the transport of a full load of a single good, while on container ships it is also possible to book just the space for a single container (Full Container Load – FCL) or even only partial capacities inside a container (Less Than Full Container Load – LCL).
Something different is inland waterway transport, where goods are shipped on special inland vessels via waterways (rivers, canals).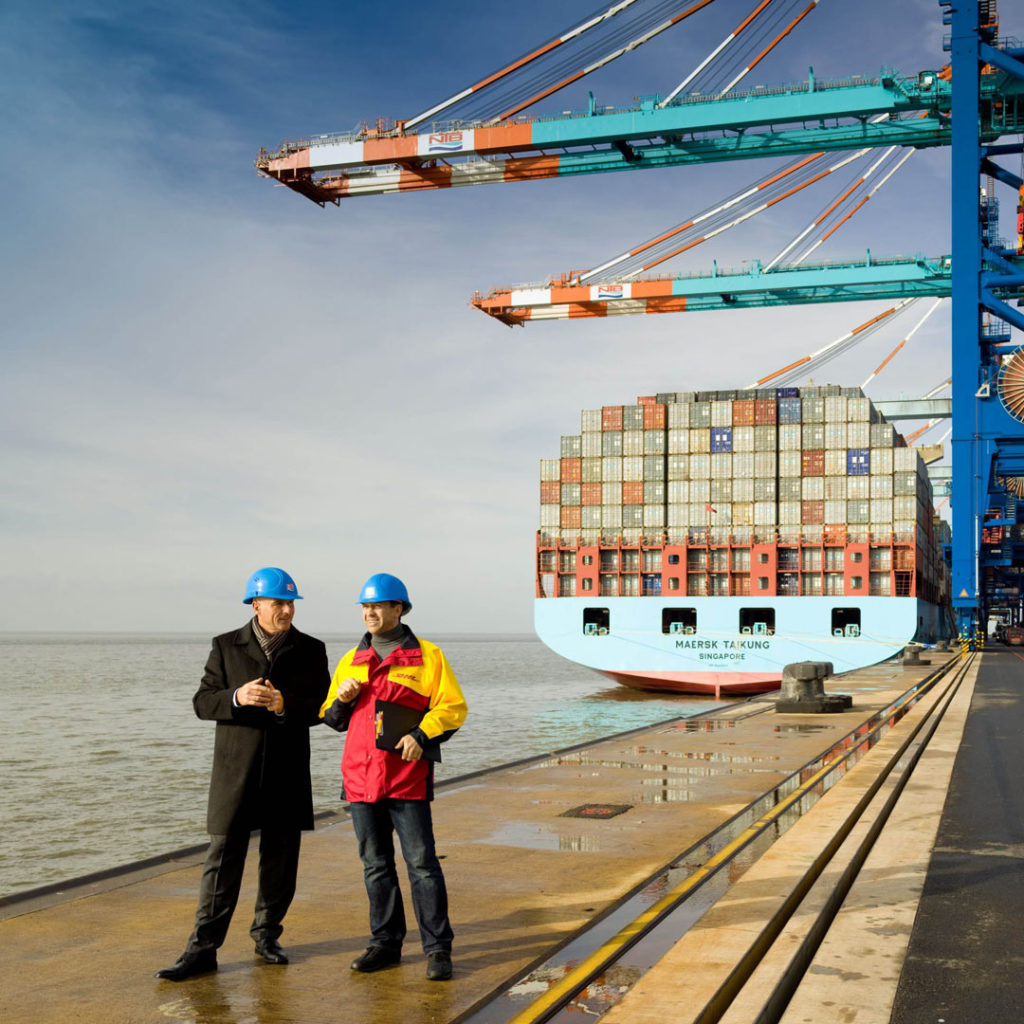 Advantages: The ship is the transport means of choice for heavy or bulky goods and large quantities of cargo. In intercontinental trade, there is often no alternative. In many cases, sea freight is also the most cost-effective freight option.
Disadvantages: Long transport times. Sometimes these are compounded by waiting times at seaports. In addition, sea freight shipments are dependent on further transport by truck or rail.
Special plus: the type of freight with by far the largest freight volume.
Conclusion
Which type of freight transport you choose is often dictated by the circumstances. But if land freight is a reasonable and appealing option for you, a competent partner will help you get your freight to its destination quickly, efficiently, securely, and as sustainably as possible. With DHL Freight, you will always find the right solution.
DHL Freight has long-standing experience in both road and rail freight. With this, we are happy to be at your side.