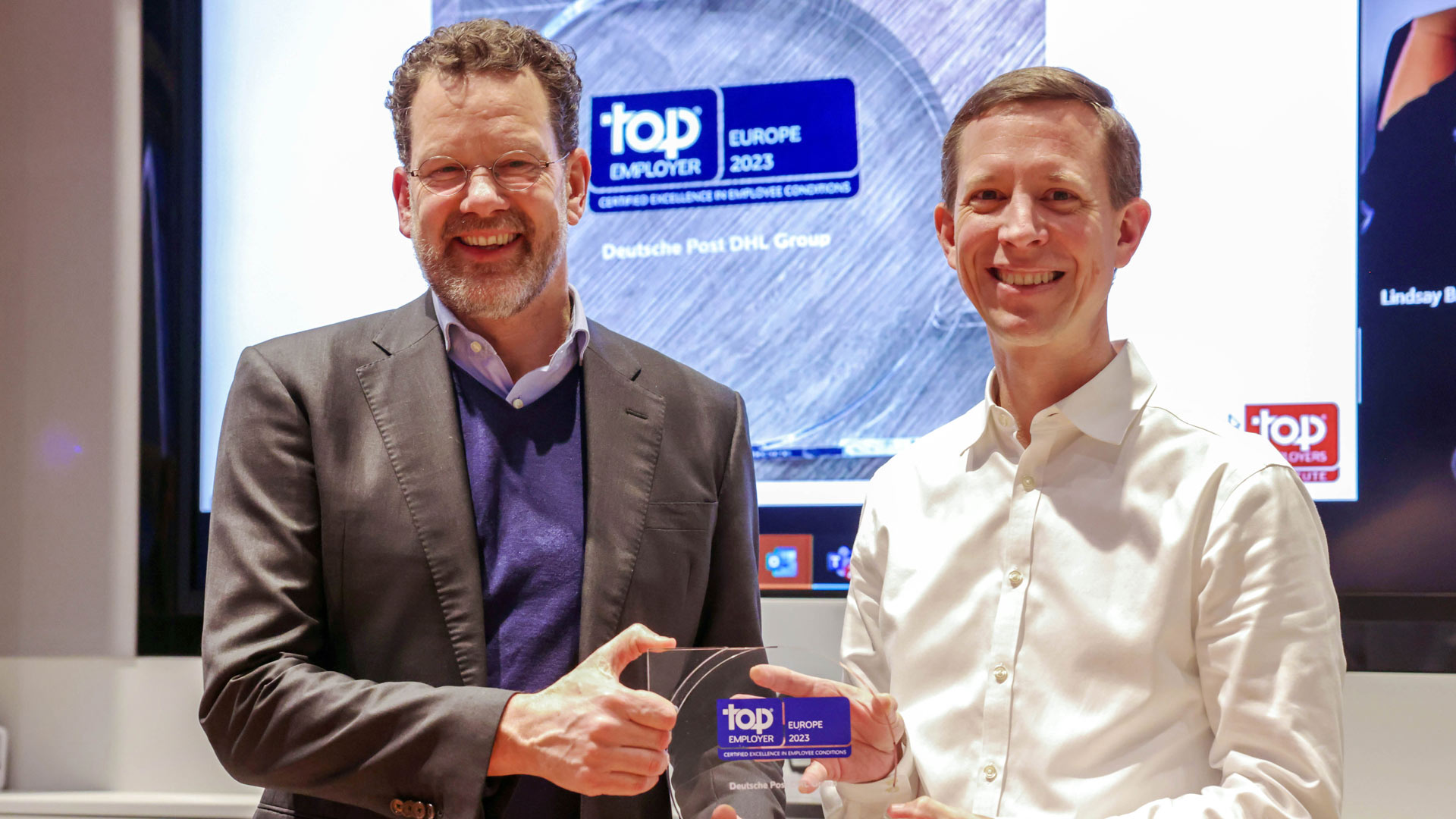 2020, 2021, 2022, and now 2023: the fourth year in a row, the Top Employers Institute has ranked us as a Top Employer in Europe. For the first time, in addition to DHL Freight Global as a Top Employer throughout Europe, 12 of our national companies can also celebrate the award. The customs service provider Gerlach Customs, a wholly owned subsidiary of Deutsche Post DHL Group, also received the award.
Award for the Human Resources Work of the Entire Group
Although we could be proud of just having been recognized as a Top Employer for four consecutive years, this time it is really special: after seven countries in 2022, this year there are 12 that have stood out as Top Employers, including DHL Switzerland, which was honored via Gerlach Customs.
I am particularly happy that this year, for the first time, we can congratulate 12 countries on this award. This shows us that our values are lived throughout the entire company.

David Urban Head of HR DHL Freight
In more detail, we congratulate the following 12 countries for this great success:
Germany
Belgium
The Netherlands
France
Italy
Spain
Denmark
Finland
Sweden
Slovakia
Hungary
Switzerland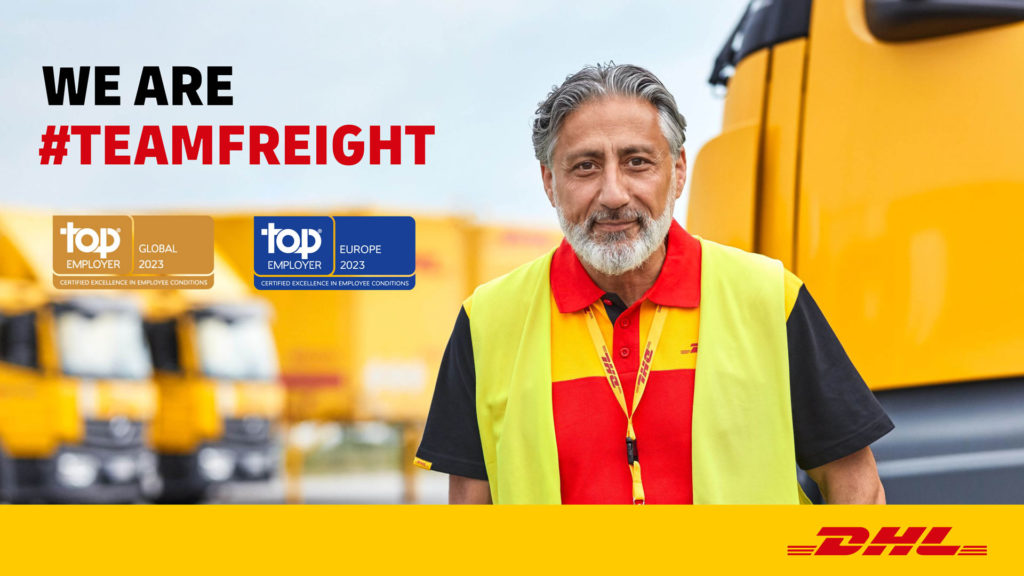 Reliability in Times of Crisis
The crises of recent years have shown how important it is to be able to rely on a committed team with great cohesion. This is the only way to defy crises and ensure the usual quality of service for our customers now and in the future. For this reason, we are committed to actively promoting the well-being of our employees.
As CEO, I can only do a successful job if we can rely on the skills of our employees. Employee engagement is always close to my heart - and it's great to see our efforts have been recognized once again with the Top Employer Award.

Uwe Brinks CEO DHL Freight
After all, this is the only way to deliver top performance in day-to-day business. Moreover, if you want to attract talented people today, you have to respond to their needs and offer them a working environment in which they can develop.
About the Award
The Top Employers Institute presents the award annually to either national companies employing more than 250 people or international companies with an overall workforce of more than 2,500. The award is based on a best-practice questionnaire with more than 600 practices and ten topics from the field of human resources. To receive an award, a sufficiently high score must be achieved.
The ten topics are:
Talent strategy
Workforce planning
Talent acquisition
Application processes and on-boarding
In-service training and development
Performance management
Leadership development
Career and succession management
Compensation and benefits
Culture
For the first time, we at Gerlach Customs can also be proud to win the Top Employer Award in six countries. This shows us that we are on the right track as a company – because I am sure that if our employees are happy, our work will be all the better.

Thomas Weins CEO Gerlach Customs
There are numerous opportunities for companies to create a productive working environment for employees that is characterized by appreciation, commitment, and cohesion. For this purpose, we at DHL Freight implement a wide range of initiatives every year in all areas of human resources work and development. Being recognized once again as a Top Employer proves to us that we have taken the right path. This is something we are proud of!
The entire Deutsche Post DHL Group can be pleased about the award for 125 national companies in 70 countries. As in the previous year, DHL Express, DHL Global Forwarding, and DHL Freight were additionally awarded Top Employer Global, placing them among the best employers in the world.
Infobox
The Top Employers Institute
The Top Employers Institute was established 30 years ago. In the 1990s, the focus of its work was on the publishing of specialist literature. Since 2013, the Dutch-based company has been expanding at global scale. It has evolved into the market leader for HR certification and creates strategies for recruiting employees and staff retention. In 2022, 1850 companies from 125 countries and regions achieved certification. For this, numerous processes in the areas of personnel acquisition, management, and development are closely examined.