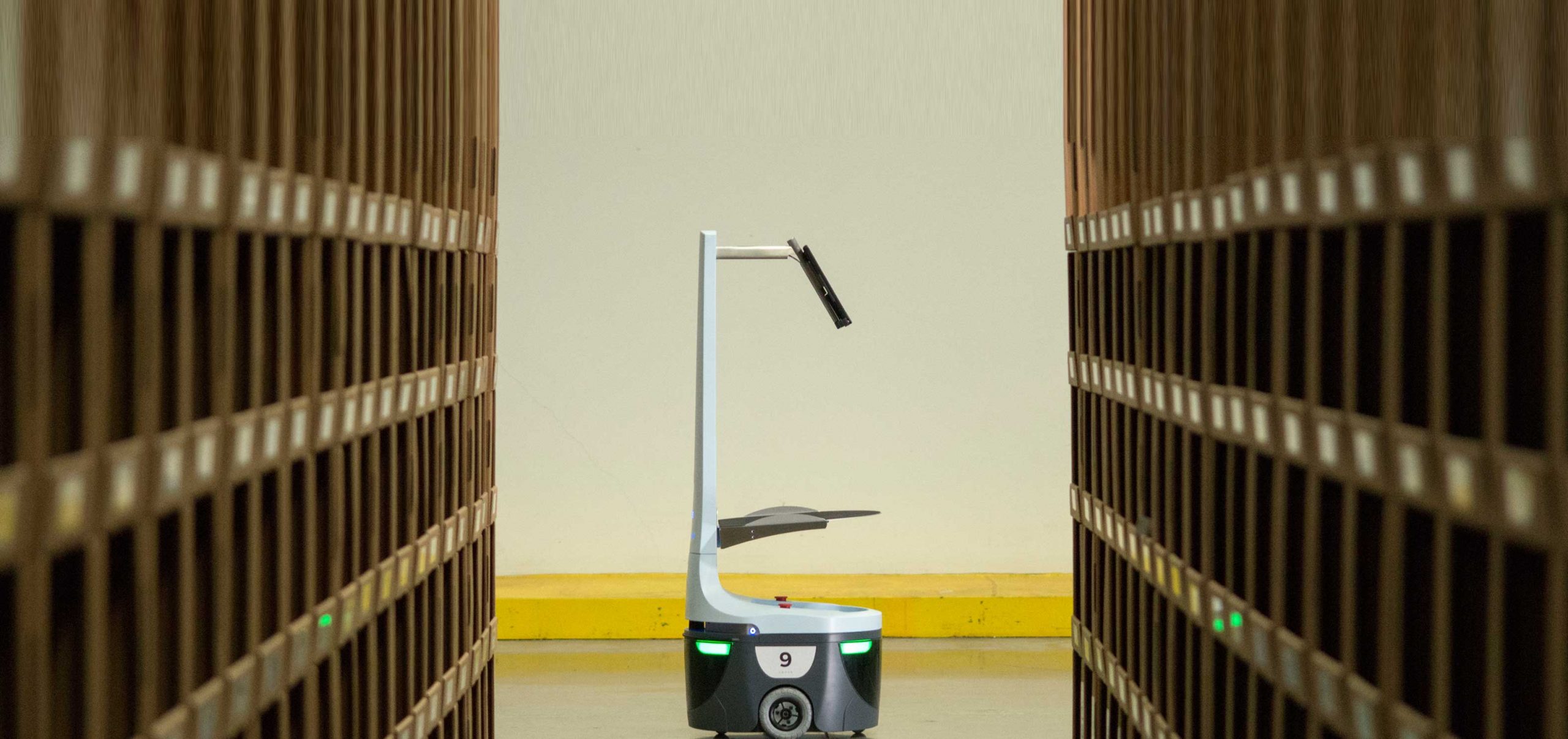 <!--[CDATA[
Medical technology is an industry where impeccable precision is a matter of life or death. When picking products in a medical technology warehouse in Southaven, Mississippi, DHL Supply Chain is piloting the use of a collaborative autonomous robot solution. Robots are real newcomers to the world of warehouses. While stationary robots have been reliably used in factories for a long time, the tasks in warehouses and distribution centers have just been too complex for robots, requiring mobility and interaction with human staff. But modern robots can do more
The current generation of robots can now master these requirements. The advances in computational performance and lessons learned with different designs now make it possible to deploy robots on such sensitive tasks as picking medical technology products. Expectations are high: the robots promise greater productivity, easy maintenance, low costs, and, last but not least, effective support for employees which, in turn, ensures a better workplace environment.
The warehouse of the future
The pilot trial in Tennessee is just one of several that DHL is doing. At this facility, they're using machines made by Locus Robotics. The LocusBots are specially designed for safe collaboration with the warehouse specialists and help them find and transport goods faster. The robots weigh just 36 kg (80 lbs.), but they can shift loads of up to 45 kg (100 lbs.). They can roll through the warehouse at up to two meters (6.5 feet) per second and can last ten hours before having to be charged, which only takes an hour. The solution fits seamlessly into DHL Supply Chain's existing warehouse infrastructure.
"We believe it's critical to identify and implement these types of advanced technology solutions in the warehouse so we can seamlessly improve our customers' supply chains," said Adrian Kumar, Vice President of Solutions Design, DHL Supply Chain North America. "DHL Supply Chain's initial implementation of this pilot program within the life sciences sector will inform the potential for broader deployment across different parts of our business. This is a natural evolution of our robotics program."
Robot technology and its use in logistics is the theme of the DHL Trend Report "Robotics in Logistics".