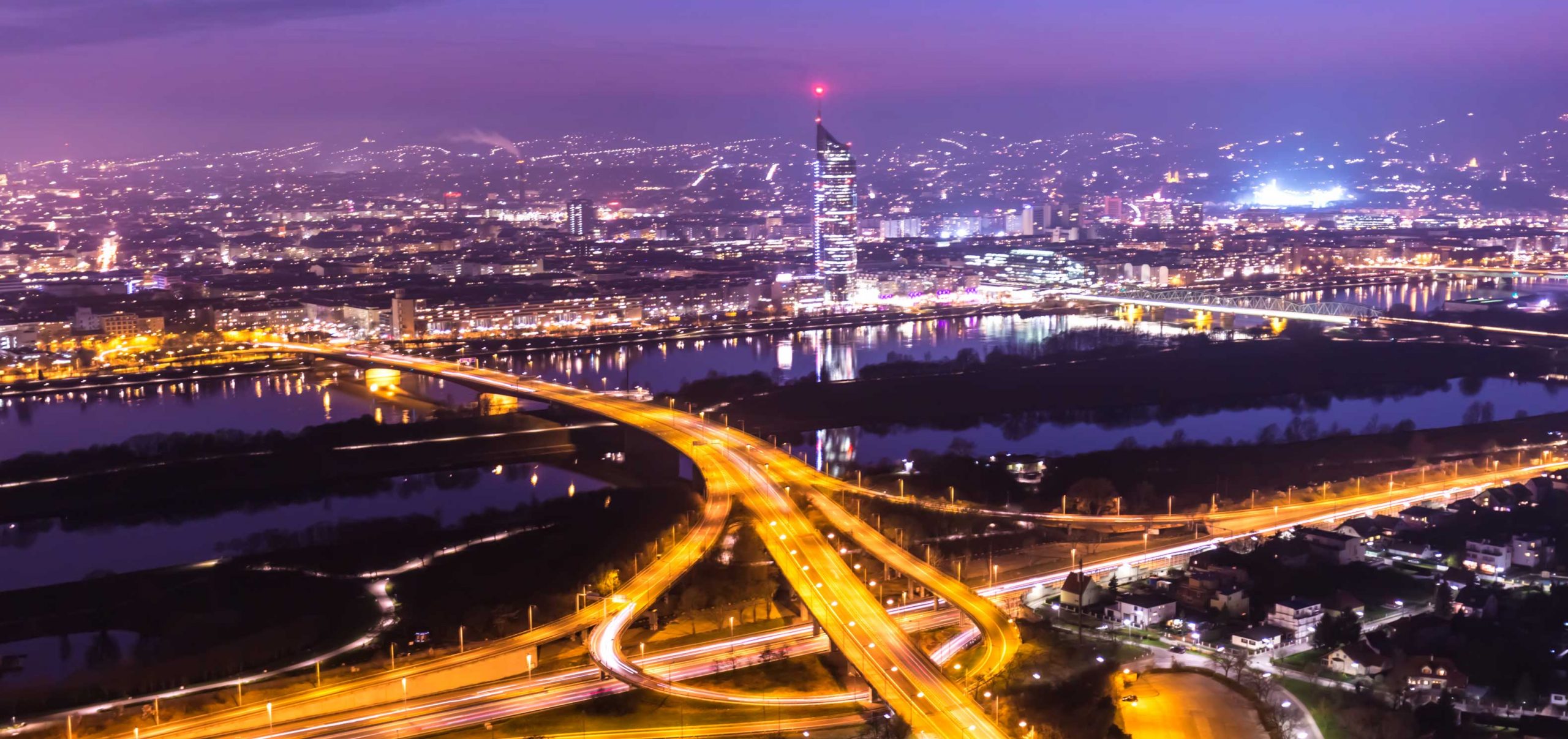 <!--[CDATA[
From 2019, the new hub for road and air freight right at the gates of Vienna, will significantly reduce transit times. The new hub will bundle the activities of DHL in the Vienna region, that are presently scattered at several locations, in one facility with space for around 250 employees. One thing is for certain after the ground-breaking ceremony for the new DHL Campus in Fischamend near Vienna: Things will move fast. In the first quarter of 2019 already, the DHL Freight and DHL Global Forwarding employees will start working at the new freight terminal including the office building built alongside. Activities from three different locations in the Vienna region will be concentrated there, with a total of around 12,000 m² of warehouse space and around 3,500 m² of office space. The state of the art freight hub for Austria and Eastern Europe is merging all means of transportation – air and ocean freight as well as land and intermodal transport. At the same time, capacities will be enhanced.

The symbolic ground-breaking ceremony was performed on September, 6 by Dr. Günther Ofner, Member of the Board of Flughafen Wien AG, Thomas Ram, Mayor of Fischamend Municipality and Christoph Wahl, Managing Director Austria at DHL Global Forwarding and Horst Sorg, Managing Director Austria at DHL Freight. [Photo: DHL/Pepo Schuster]

Better location, better service
The location of the new site is ideal: The Vienna airport is directly at the municipality's border, the motorway A4 is interconnected directly. The times of transport are shrinking accordingly, thus customers throughout Austria and Eastern Europe will benefit from the DHL Campus Vienna Airport. "This modern logistics hub, which meets the highest safety and quality standards, will enable us not only to handle a higher volume of freight for our customers, for instance in the Life Sciences & Healthcare industry, but also to provide an even better service. The direct proximity to the airport will reduce turnaround times and create valuable synergies with our colleagues in road transport," says Christoph Wahl, Managing Director Austria at DHL Global Forwarding.
Terminal fosters the growing network
Around 250 employees will start working at the gates of the Danube metropolis during the next year. Freight terminals and office buildings meet the highest security standards (TAPA A). The investment is seamlessly fitting with DHL Freight's ambition to become the market leader for road transportation in Europe. "At DHL Freight we have a European network with more than 200 terminals. With the new building in the Vienna airport region, we will further improve the quality of our Europe-wide general cargo network DHL Freight EuroConnect and our premium LTL service Eurapid. Innovations such as digital yard management will also be implemented at the new site," says Horst Sorg, Managing Director Austria at DHL Freight.
Taking environmental aspects into account
The issue of environmental protection will not fall by the wayside in connection to the new construction. Eventually, it is the declared objective of the corporate group to reduce all logistics-related emissions to zero by 2050. The new warehouse and logistics area as well as the office building are thus subject to the most rigorous environmental protection requirements. In addition to alternative drives and green transport solutions, sustainable measures in the construction and modernization of Deutsche Post DHL Group sites play a key role in achieving this objective. The symbolic ground-breaking ceremony was performed on September, 6 by Dr. Günther Ofner, Member of the Board of Flughafen Wien AG, Thomas Ram, Mayor of Fischamend Municipality and Christoph Wahl, Managing Director Austria at DHL Global Forwarding and Horst Sorg, Managing Director Austria at DHL Freight.