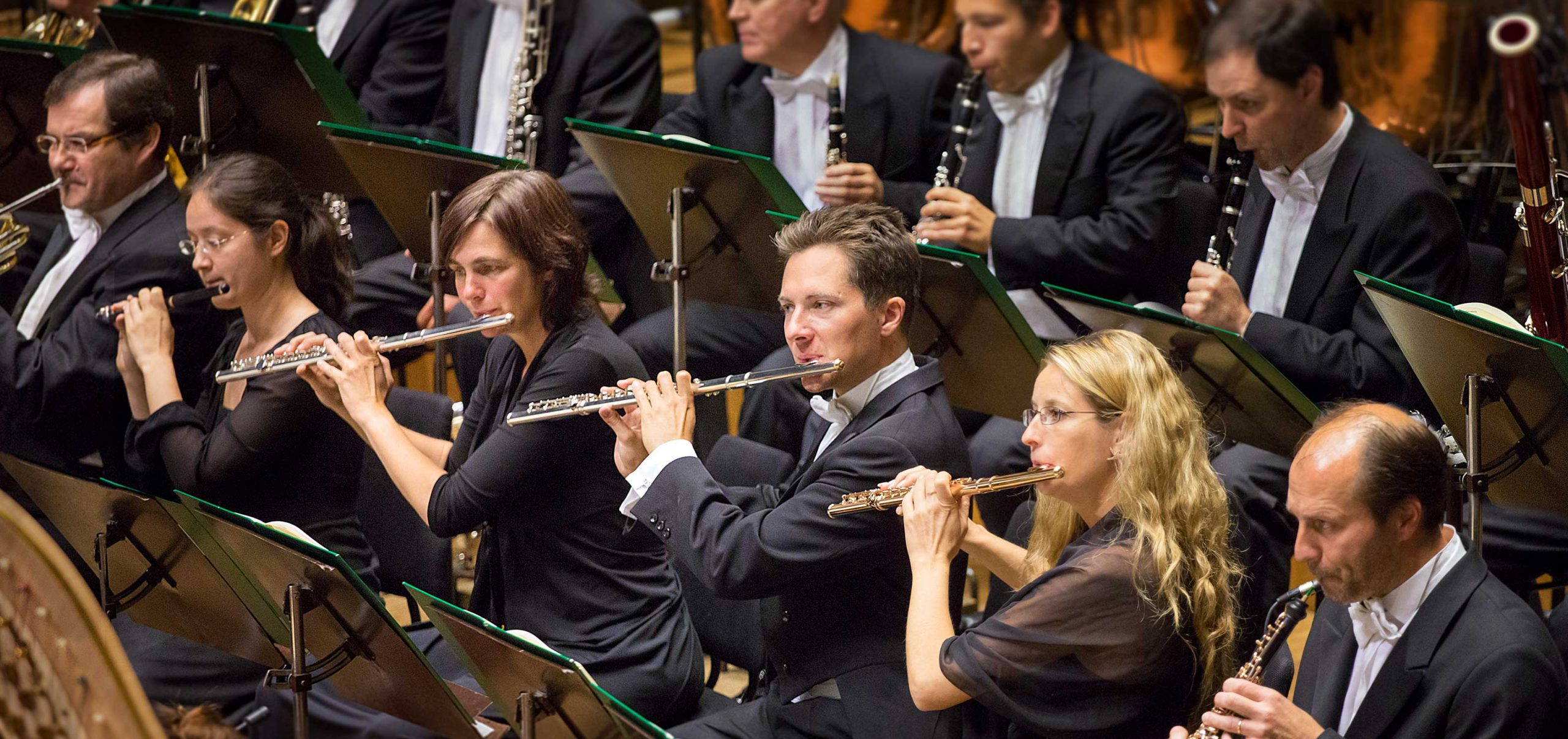 <!--[CDATA[
Top quality transportation while on tour is a must to ensure the sound is just right for the Leipzig Gewandhaus Orchestra. It is the duty of DHL, the official logistics partner, to ensure just that.
People frequently talk about the cold chain, but the warm chain is important too. To avoid damaging the valuable instruments the musicians of the German Leipzig Gewandhaus Orchestra play when they're touring around the world, these have to be shipped at guaranteed temperatures between 18 and 20 degrees Celsius. That necessitates temperature-controlled transportation: with air conditioning in the summer and heating in the winter. Severe temperature fluctuations may cause cracks or loosen the glue that holds wooden instruments together. In addition, the orchestra frequently plays concerts in the evening after a long day of travel. If their flutes, violins, trumpets, drums, and other instruments were too hot or too cold the sound would be distorted, and there would be no way to provide a flawless interpretation of the music they play.
The Gewandhaus Orchestra has been collaborating with DHL since 2005, and DHL has been the orchestra's official logistics partner since 2009. The Orchestra has a unique history as a musical institution and a special culture with roots reaching back to 1479. Today, the orchestra is a leading international ensemble and also one of the world's largest professional orchestras, with 185 musicians currently employed.
All-Around Specialist Service
DHL handles equipment transport from door to door on tours leading both across Europe and to overseas locations. DHL also provides other services before, during, and after concerts. The logistic service specialist is not only responsible for the safe transportation and security of more than 100 instruments, but also for the save conduct of wardrobes and scores, seating, music stands, and the conductor's stand and baton.
To provide all these services, DHL uses trucks equipped with GPS and air suspension for temperature-controlled transportation. There are two drivers assigned to every truck so as to ensure non-stop contact at all times. In addition, the company frequently keeps a cargo plane on standby while the Gewandhaus Orchestra is on the road so quick reaction times are assured in case of any issues. DHL's service also includes handling formalities related to customs and insurance and continuous traffic and weather monitoring. As such, the DHL TFE (Trade Fair & Events) Control Tower is utilized to assure uninterrupted and high quality transportation during concert tours.
The orchestra will soon be taking advantage of the all-around service from DHL once again: In May 2017 the venue will be the Vienna Musikverein. Works by Bruckner, Dvořák, and Schubert will be performed in the "Großen" or "Goldenen Saal" (great or golden hall) – stage to the most famous New Year's concert in the world.
The Gewandhaus Orchestra travels with plenty of luggage

The items transported range from 500 gram tympani mallets to a 270 kilogram celesta. Overall, a single tour requires more than
60 m3 cargo
6 tons of freight
100 individual packages
2 million euros total freight value