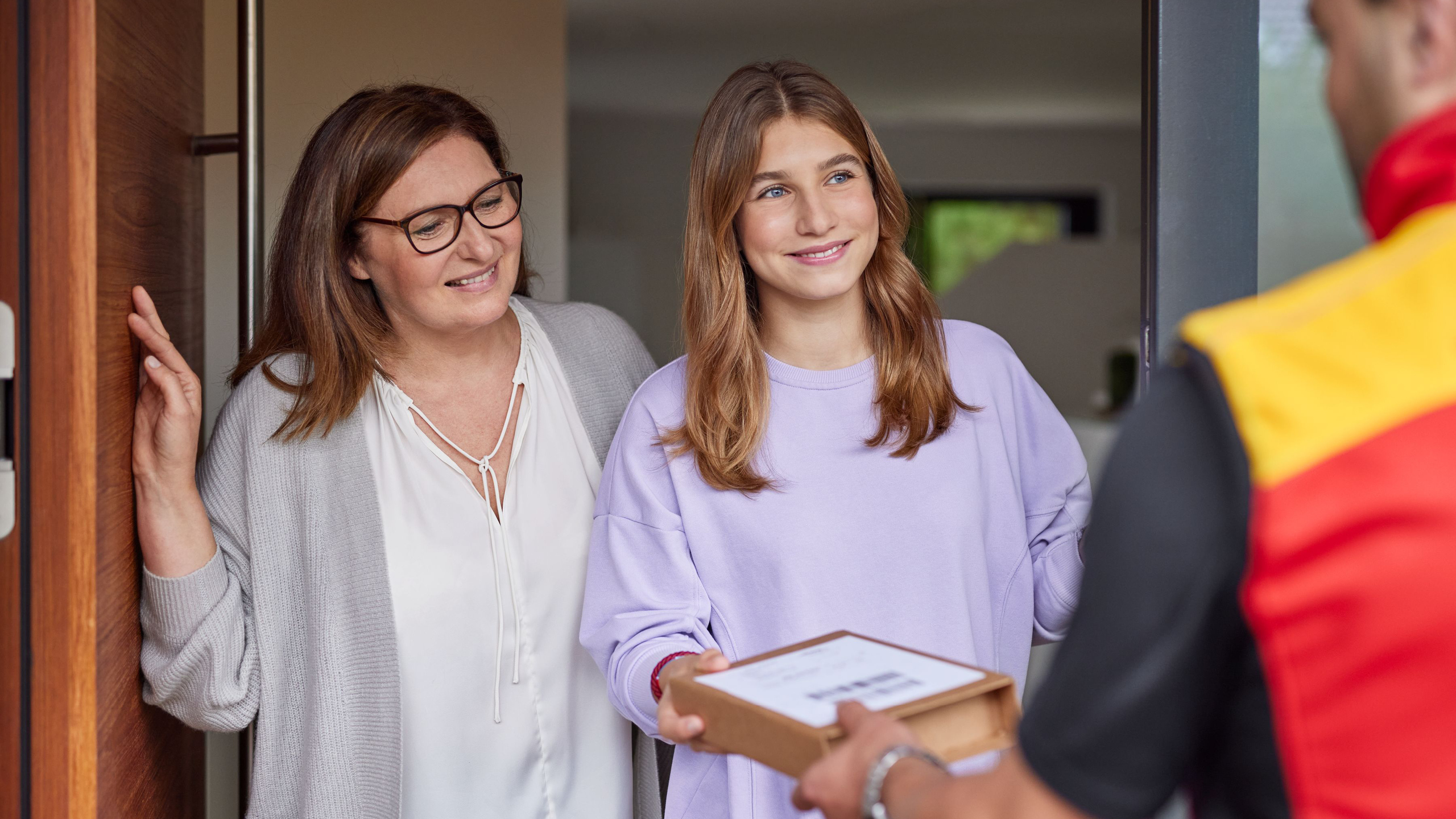 Every year, Black Friday and Cyber Monday promise a significant increase in sales, and many online retailers calculate this in advance. To ensure business success and a positive customer experience, thorough preparation for the peak e-commerce season is a must. Logistics, in particular, must be considered. We provide tips for online retailers in the run-up to peak season.
Black Friday and Cyber Monday – a Brief Introduction
Black Friday and Cyber Monday are inventions of the US retail trade to boost sales through discounts. The American origin of this campaign can already be recognized by the timing: Black Friday always takes place on the Friday after Thanksgiving, which has a paramount importance as a family celebration in the US. Thanksgiving always falls on the fourth Thursday in November. The following Friday, as bridging day, is the kick-off for a traditional family weekend – and at the same time the start of the shopping season before Christmas.
By now, Black Friday has long since expanded into Black Week or Black Friday Week. The Monday after Black Friday is Cyber Monday, which traditionally marks the start of the Christmas business in online trade. Black Friday itself was originally a marketing campaign by the stationary trade. In the US retail sector, Black Friday has been gradually established since the late 1980s – long before the success story of e-commerce.
In 2023, Black Friday takes place on November 24 and Cyber Monday on November 27. Longer campaigns such as Black Week or Cyber Week fall in the week of the respective promotion day.
Growing Significance for European E-commerce Logistics
In Europe, not only Cyber Monday, but also Black Friday is mainly associated with online trade. One reason for this is the short tradition that both days have in Europe. Even in the first decade of this millennium, Black Friday was virtually unknown in Europe, and its popularity did not increase until online retailing started to gain more and more market share in Europe.
In the world of goods and business, which is becoming increasingly globally networked, consumer behavior is driven by large, worldwide online retailers. This is spurring consumer trends such as Black Friday and Cyber Monday to a far greater extent than in the days of stationary trade. For this reason, the significance of these promotion days has also been growing in Europe over the last ten years – and so has the logistical challenge that all market participants face every year.
Peak Season Logistics: What Online Retailers Should Consider
Timely planning is crucial for a successful Black Friday or Cyber Monday sale. This allows you to respond to an expected surge in demand and ensure that all customers receive the goods they want quickly.
This requires upfront analysis:
What are the expected bestsellers and how will they reach the customers? These items should be pre-ordered for your own store in sufficient quantities.
What resources are needed to facilitate rapid picking, packing, and shipping of high-demand products?
The second issue concerns the adaptation of operating capacities to the increasing turnover in the peak season. Important are:
Personnel capacities: You cannot do this without a sufficiently large and adequately qualified internal logistics team. This also applies to customer service.
Storage capacities: If the company's own capacities are not sufficient, external capacities can be booked if required, for example via a fulfillment service provider. There are often flexible models on offer.
Transport capacities: At peak times, all market participants have a higher demand for transport. Early reservation of capacities with a transport logistics service provider secures the company's own transport requirements.
Black Friday Logistics Tips: Automating and Optimizing Processes
Intelligent inventory management makes it easier to ensure the availability of bestsellers. Good IT solutions for warehouse management, for example, ensure that orders and stocks are reconciled in real time. This not only brings the warehouse and the online store into line, but can also initiate the company's own reorders if necessary.
In addition, efficient IT systems can automatically group orders and prioritize them as required. This allows for high-performance outbound logistics. Goods can be shipped quickly and effectively even during peaks in demand. After all, Black Friday or Cyber Monday should not only boost sales in the short term, but with a positive customer experience also contribute to sales in the long term: via subsequent purchases and recommendations.
To this end, efficient returns management is also essential. It must not be forgotten: As the number of sales in online trade increases, so does the number of returns. And you should be prepared for this as well – not only to keep customer satisfaction high, but also to get high-demand products back on the virtual sales floor as quickly as possible. There are still a few weeks left until Christmas after Black Friday or Cyber Monday in which demand is high.
The Right Logistics Partner Matters
Only a few participants in online trading are capable of organizing all the necessary logistics tasks themselves, let alone carrying them out – that is, first-party logistics. For the vast majority, close and good cooperation with experienced service providers in the fields of warehouse logistics, fulfillment, and transport logistics is the key to a successful peak season.
Time is a factor and timely contact with logistics service providers is vital. This is the only way to ensure sufficient storage and transport volume for your own needs. It is worth asking for flexible solutions so that you are prepared for all eventualities.
Conclusion
Campaign days and weeks around Black Friday and Cyber Monday provide online retailers with excellent opportunities to improve the annual business balance. To fully benefit from the peak seasons, retailers need to plan their capacity thoroughly, optimize their fulfillment processes, and, above all, cooperate with an experienced and competent logistics partner.
DHL Freight and DHL Group offer flexible solutions for peaks in demand, adapted to both the specific needs of our customers and the peak season. Feel free to contact us to learn more.