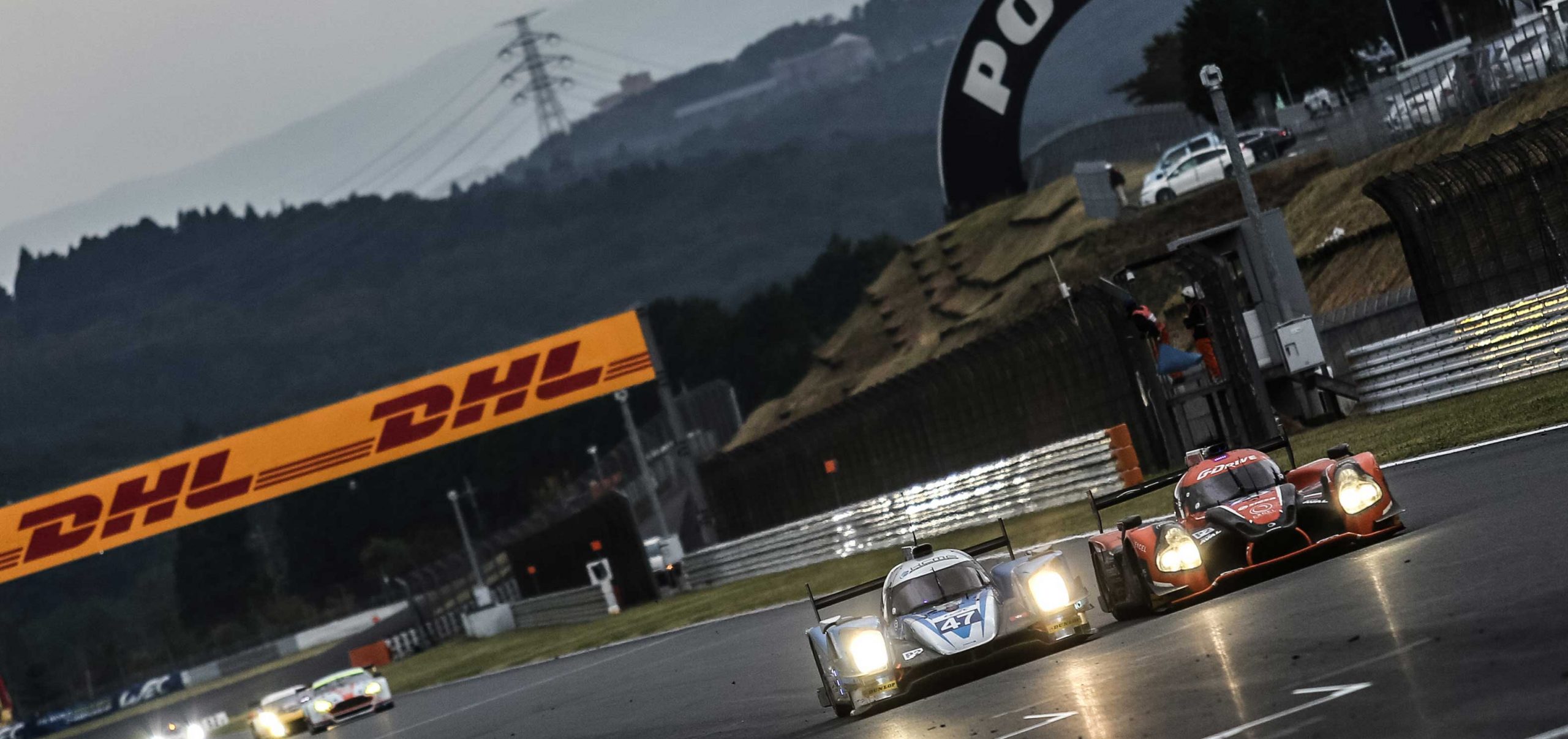 <!--[CDATA[
DHL transports equipment for the FIA World Endurance Championship around the globe – from racing cars to fuel. The racing experiences of the FIA World Endurance Championship (WEC) really know how to thrill fans. The long distance race series has been carried out according to the rules and guidelines of the 24 Hours of Le Mans since 2012 and sees sports prototypes and Gran Turismos take to the racetrack. The series currently includes four European and five overseas races. DHL ensures that everything from racing car to screwdriver is always in the right place at the right time. In cooperation with the WEC, the automotive partners and the teams, the logistics expert takes care of the transport between races as well as the associated logistics tasks. New partnership agreement
DHL has been on board since the beginning of the WEC. At the 6 Hours of Nürburgring, the last European race of the series this year, the cooperation between the global series and DHL was intensified through a new partnership agreement. WEC CEO Gérard Neveu commented: "We are delighted to have formalized our partnership with DHL while in Germany, and we know that we could not be placing our championship's logistics in better hands than DHL's. They have a great understanding of what is required to move a racing series around the world, and provide a faultlessly efficient service to our competitors, our partners and ourselves."
With the new agreement, the cooperation has now been taken to a new level: As the official logistics partner of the WEC, DHL Global Forwarding is responsible for the delivery of all motorsport materials and supplies of the race teams for the overseas races. This includes the transport of 33 racing cars, three safety cars, one training car (T car), 10,000 tires, 198,000 liters of fuel and a variety of equipment around the world.
Flexibility required
For the DHL VAS Motorsport Logistics and Event Team the partnership brings with it a wide range of tasks. This ranges from the organization and booking of chartered cargo aircraft as well as ocean freight and trucking to the handling of all transport and import documents. In addition, the team's flexibility is also required for the coordination and monitoring of ad hoc shipments at the respective race locations. In the current season DHL has transported 2,100 tonnes of cargo with 22 charter flights and 250 standard containers (twenty-foot equivalent units, TEU) of sea freight.
The WEC races in 2016
6 Hours of Silverstone
6 Hours of Spa-Francorchamps
24 Hours of Le Mans
6 Hours of Nürburgring
6 Hours of Mexico
6 Hours of Circuit of The Americas
6 Hours of Fuji
6 Hours of Shanghai
6 Hours of Bahrain