The annual Swedish "Vasaloppet" is one of the oldest ski races in the world – and since 2009 there's also been a summer edition. DHL Freight sponsored the event once again in 2023. Our colleague Laureen Kobbeloer reports "live" from the race track.
For many, skiing the Vasaloppet is a winter dream. But the more recent summer event has also turned out to be a hit with cyclists and runners. Summer Vasaloppet is made up of various mountain bike and running competitions. This year, the event took place on two consecutive weekends in August and when it comes to endurance - it's not for the faint-hearted! Approximately 9,000 participants competed across three different distances (30 km, 45 km and 90 km) which took them past green forest paths and idyllic Swedish cottages, moorland meadows, and pine forests.
(Green) Logistics partner DHL
An event of this scale relies on careful planning and the right logistical know-how. DHL has been the event's official logistics partner since 2011 and is responsible for transporting all the participants' luggage from start-line to finish. From spare clothes, refreshments and important pieces of luggage – DHL took care of it all. Over both of Vasaloppet's Summer Weeks, DHL deployed 65 trucks to move the athletes' personal effects, ensuring the competitors were perfectly prepared to bring their best performance. With a special emphasis on GoGreen, DHL Freight once again placed increased importance on climate-neutral transport this year.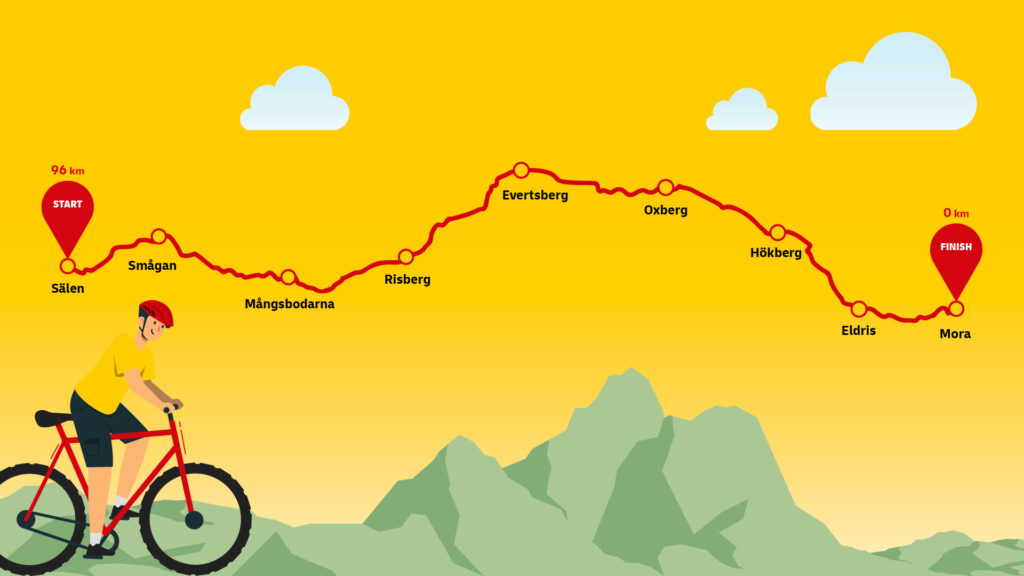 Powered by DHL spirit
In addition to the start-to-finish logistics support, the DHL Freight brand was with the participants every step of the way – with a team of Freight colleagues on duty around the clock to cheer on the athletes, hand out water, and dispense fun and motivation.
"It was a very special few days for the Freight team on the ground," says Hedda Hökfelt, Creative Marketing Specialist, DHL Freight Sweden. "I am proud to be part of the DHL Vasaloppet team this year. Not only for pulling off an exceptional logistical feat, but also for bringing so much joy and energy to the runners and riders along the route."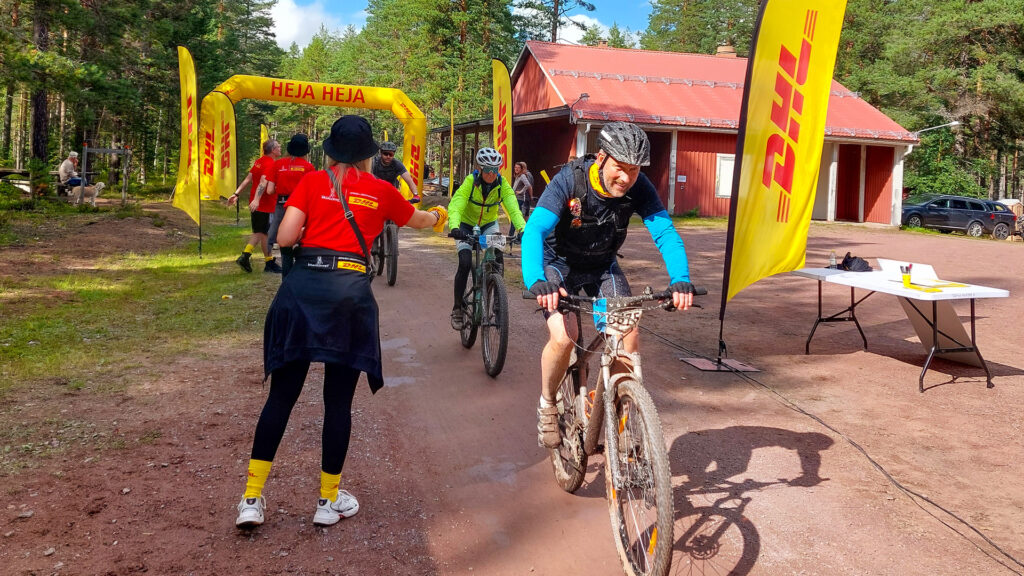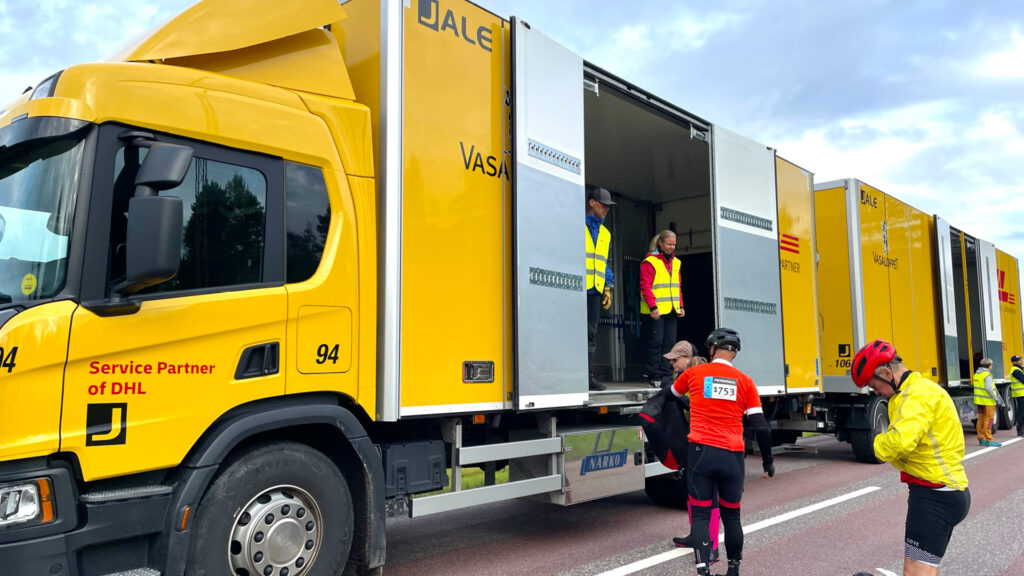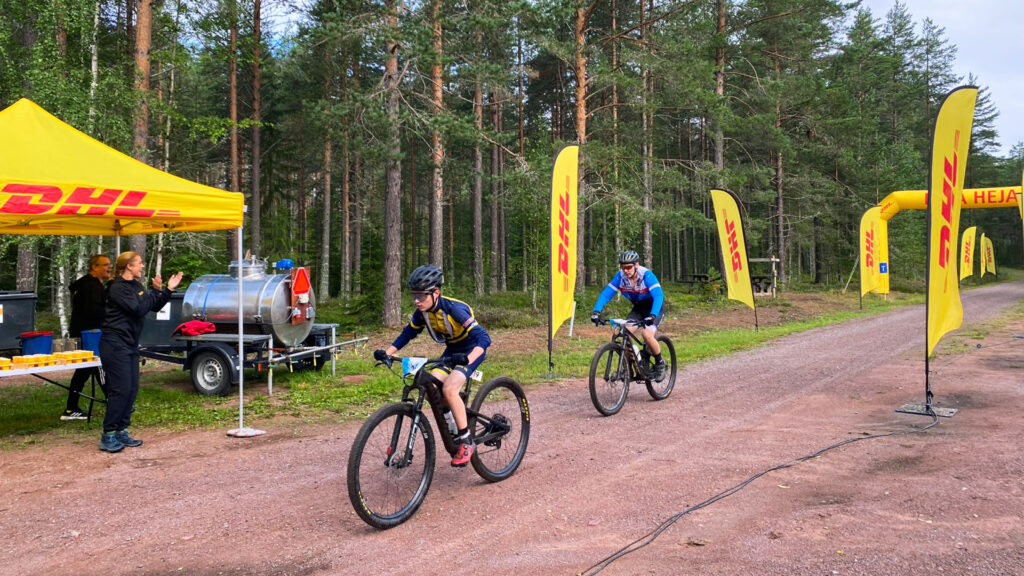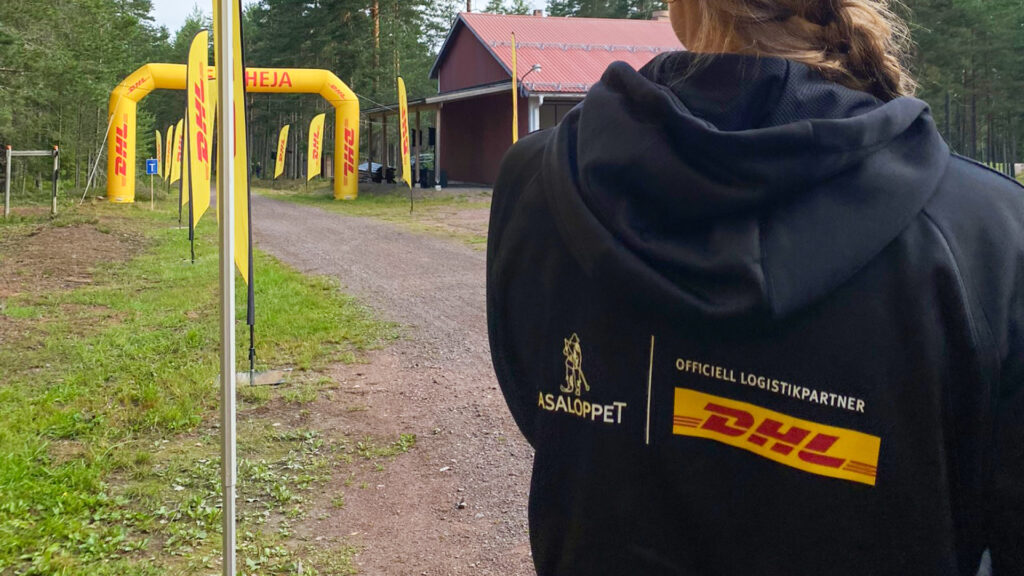 Infobox
Vasaloppet – sport, history, and community all in one
Vasaloppet is one of the world's biggest cross-country skiing events. Every year in March the main race covers a 90 km route between Sälen and Mora in Dalarna, Sweden. Inspired by Gustav I. Wasa's historic escape from King Christian II in 1521, the first race took place in 1922 with 119 participants. And since 2009, a summer event has also been held for mountain bikers and runners.