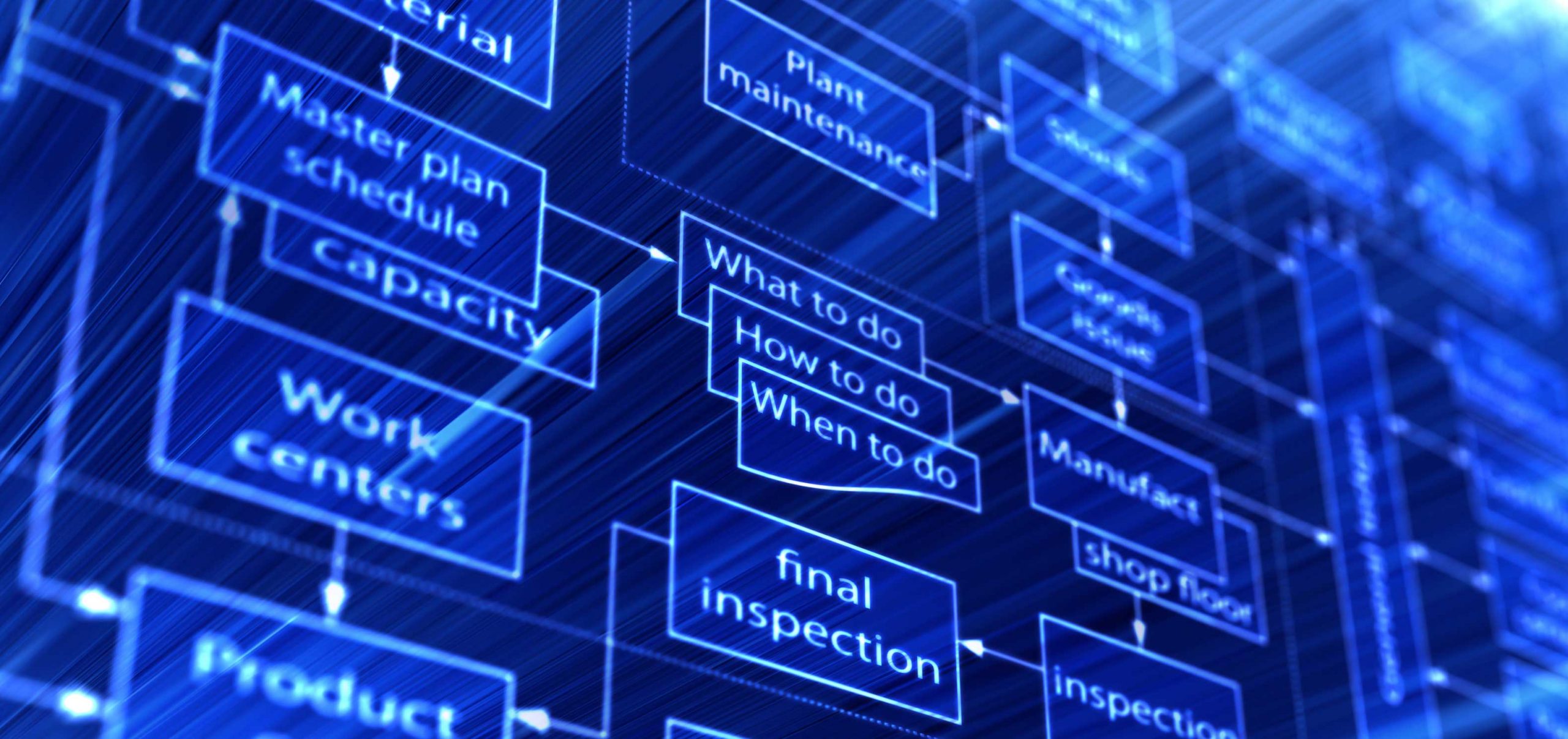 <!--[CDATA[
DHL relies on customer-oriented customizations of technologies such as electronic data interchange (EDI) for the best connections on the road. Lessons learned from new projects quickly benefit all customers. More efficiency and speed, lower costs and fewer errors – the benefits of electronic data interchange (EDI) are wide-ranging. EDI lends itself well when the focus is on faster processing of invoices, shorter delivery times, error-free transport orders, or relieving employees of routine tasks. Because the exchange of information is then handled without any manual intervention. Higher processing speeds are possible and transmission errors caused by the human factor no longer occur. Since EDI uses structured data formats according to international standards, the technology is also suitable for cross-border business connections – ideal for logistics. Practical approach through expertise
DHL has wide-ranging expertise on the implementation of EDI. It is also continuously developed by current projects. Fields of application include connecting suppliers to production facilities as well as freight from companies to consumers or even goods movements between company locations. All transport services can be digitally processed using various EDI standard formats. The range of EDI messages includes:
electronic order bookings,
transmission of the shipment status,
accounting and auditing
as well as information on customs clearance.
The teams at DHL Freight have the expertise needed to adapt the EDI standards to obtain customized solutions for customers. If for example the freight volumes of certain customer locations aren't enough to economically implement EDI there, the use of a web solution for data interchange is possible, for example for booking process
Cooperation ensures standards
Integrated projects can range from automated booking, to transparent transport processes, to invoicing. In addition, they often develop standards that are particularly well-tailored for customers. To make all of this a reality, cross-team cooperation and close contact with the customer is important. "The key to good business is the close cooperation of everyone involved," explains Gio Theunissen, Vice President of Engineering & Manufacturing, Aerospace at DHL Freight. In an exemplary project, the DHL customer implementation team monitored the analysis and development of appropriate solutions as well as their installation according to the customer's infrastructure. Together with the staff from the Control Tower, a center for DHL Information Services and large customer support, the team then relied on reporting that was precisely tailored to the customer. Then the Control Tower team takes over the monitoring of everyday business. "Such a complex project provides us with blueprints for standard processes with which similar tasks can be easily developed for other customers," Theunissen says. "With coordinated standard operating processes (SOP), all colleagues who are involved with the implementation of customer needs benefit from the lessons learned. This applies to project management and to the customer-specific adaptation of existing solutions as well as to the design of smooth cooperation."
What are SOPs (Standard Operating Procedures)?
SOPs are understandable documentation. They precisely describe agreed upon processes. This not only includes the procedures, but also the presentation and examination of the results. SOPs play a major role in critical production areas such as the pharmaceutical or aviation sectors. They help to assess the quality of processes and are also an aspect that plays a role in admission procedures. At DHL Freight for example, there is an SOP for the implementation of new customer solutions. It includes:
the phases of the project according to a proven project management methodology,
standards and templates for documentation,
expertise, which helps in the development of solutions,
access to standard applications and solutions for similar transactions and tasks.