YOUR GREEN PRIORITY LANE FOR ROAD FREIGHT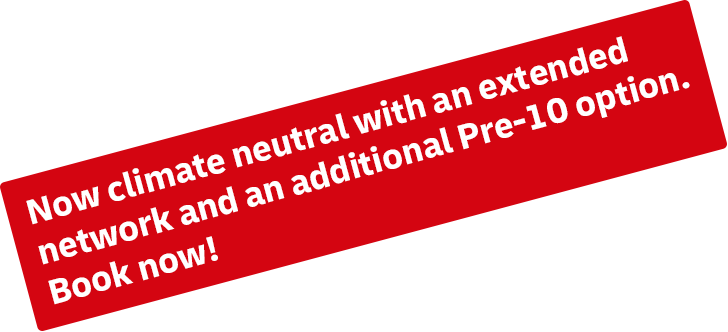 DHL FREIGHT EURAPID IS NOW
CLIMATE NEUTRAL

!
With DHL Freight Eurapid, we are now offering a sustainable day-definite priority groupage network product at no extra cost for you. With the recently implemented green feature we promise to contribute to internationally recognized climate protection projects to offset carbon emissions. This leads to a certified climate neutralization along your entire supply chain. Every year, you will get a certificate with the amount of the offsetted carbon emissions.
BENEFIT FROM NUMEROUS
PRIORITY FEATURES
Your groupage shipments are time-critical and have the highest priority? The
sustainable premium service DHL Freight Eurapid is our solution! Every DHL Freight
Eurapid shipment is given a priority status - from booking to delivery. Benefit from
short delivery times, fixed lead times and same-day pick-up as well as a Pre-10 or
Pre-12 delivery option.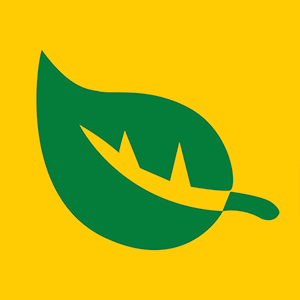 CLIMATE NEUTRAL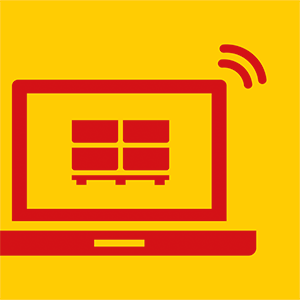 PRIORITY BOOKING
PRIORITY BOARDING
PRIORITY HANDLING
PRIORITY DELIVERY
PRIORITY SERVICE
We keep on expanding our DHL Freight network to ensure connecting the main economic areas in Europe with a day-definite service representing more than 95% of all business addresses.
Total weight / shipment up to 2500 kg
Total weight / unit up to 1000 kg
Size / unit up to (l/w/h)
240 cm x 120 cm x 220 cm
Register now to get more information!
GET A QUOTE,
BOOK AND SHIP.
Calculate the price and transit time for your
road freight delivery in just a few steps 24/7.
Convenient and ideally suited to medium-sized
companies, the new tool allows customers
to calculate and plan their European deliveries
in just a few minutes.